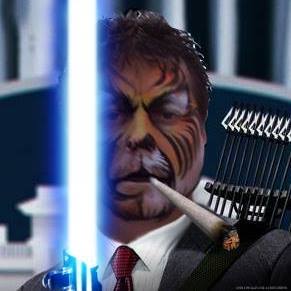 PRESS PLAY TO HEAR AUDIO ARCHIVE PLAYER!!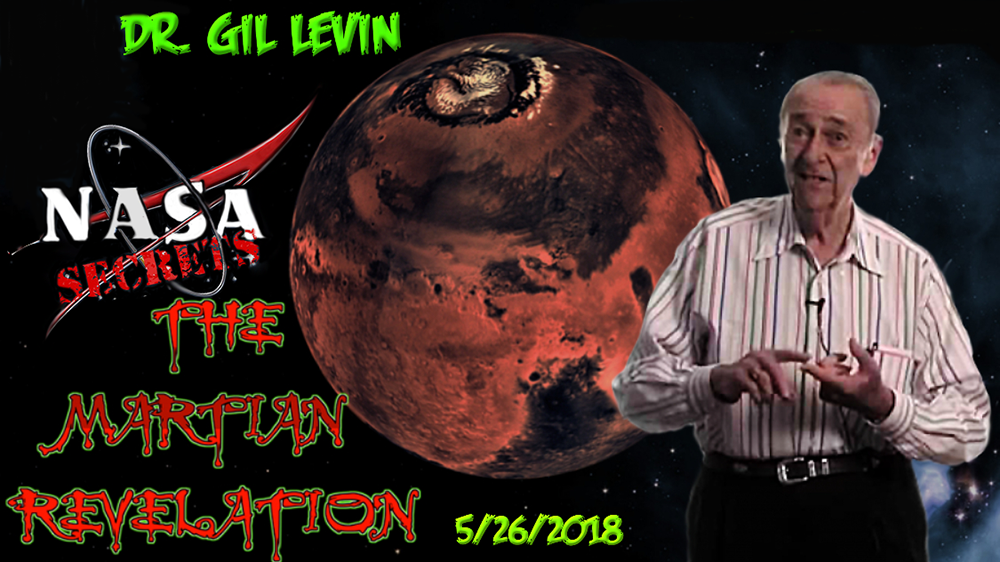 "DR. GIL LEVIN"
A native of Baltimore, Maryland, Gilbert V. Levin graduated from Forest Park High School and entered the Johns Hopkins University School of Engineering in 1941. In 1944, during World War II, in his junior year, he joined the U.S. Maritime Service, where he trained as a shipboard radio operator. After serving on various merchant ships in the Atlantic, North Atlantic, Mediterranean, Pacific and Indian Ocean combat zones, Levin left the service in 1946. He returned to Hopkins where he obtained his B.E. in Civil Engineering in 1947 and his M.S. in Sanitary Engineering in 1948. He then served as public health engineer in the health departments of Maryland, California and the District of Columbia before joining Dr. Louis McCabe, former Director of the Los Angeles County Air Pollution Control District, in founding Resources Research Inc., an environmental consulting and research firm, in 1955. While still working at the company, Levin went back to Hopkins as a full-time student and obtained his Ph.D. in Environmental Engineering in 1963. In 1967, following the sale of the company, Levin founded Biospherics Research Inc. (now Spherix Inc.), where he was CEO and President until 2003, and served as Chairman of the Board until 2007. He retired from the Company in 2008. In 2007, he was appointed Adjunct Professor in the Beyond Center of the College of Liberal Arts and Sciences of the Arizona State University. In 2011, Dr. Levin was made Honorary Professor in the Buckingham Centre for Astrobiology of Buckingham University in the UK. 
Among Dr. Levin's inventions are low-calorie sweeteners, therapeutic drugs, including one that passed Phase 3 Clinical Trial for type 2 diabetes, several drug uses of the rare sugar tagatose, radioisotope methods for the rapid detection and identification of microorganisms, the application of the firefly bioluminescent ATP assay to microbial detection and to the measurement of biomass, safe-for-humans pesticides, and wastewater treatment processes including biological nutrient removal, along with the associated instrumentation and equipment. His innovative approaches to detecting microbial life led NASA to award him a series of contracts to develop methods for the detection of extraterrestrial life in spacecraft missions. Dr. Levin was appointed by NASA to a committee to recommend experiments for the Biosatellite Mission. NASA also asked him to serve on its Planetary Quarantine Advisory Panel. He then became Principal Investigator for a study of NASA's still-pending Mars Sample Return Mission. Dr. Levin was a Team Member on the Goddard Space Flight Center's IRIS Experiment flown aboard Mars Mariner 9 in 1971 to study the atmosphere of Mars. Based on his sensitive radioisotope microbial detection method, Dr. Levin proposed to NASA and was selected for the Viking Mission to Mars. He was designated Experimenter of the Viking Labeled Release life detection experiment which landed on Mars in 1976. The experiment got positive responses at both Viking landing sites. However, a consensus did not accept his results as proof of life. After years of study, in 1997 Dr. Levin concluded that the experiment had, indeed, detected life on the red planet, and published his conclusion. Subsequent findings of environmental conditions on Mars and research on organisms found in extreme environments on Earth have been consistent with his claim. Pursuing the life issue, Dr. Levin was a member of the Scientific Instrument Team for NASA's experiment on the ill-fated Russian '96 Mars Mission. He has since developed, proposed and published on a Chiral LR life detection experiment as a way to remove any doubt about the original Mars LR results. He has published over 150 papers in scientific and technology journals, and has been awarded more than 50 patents for his inventions. A Trustee Emeritus of the Johns Hopkins University, Dr. Levin is a member of its National Engineering Advisory Council, and has served on its National Library and National Industrial Advisory Councils. His awards include the Distinguished Alumnus Medal from Johns Hopkins, the Public Service Medal from NASA, the Newcomb-Cleveland Award from the American Association for the Advancement of Science and the IR-100 Award from Industrial Research Magazine. He is a Member of the Sigma Xi, is listed in Who's Who in America, and is a member of the Cosmos Club of Washington, DC.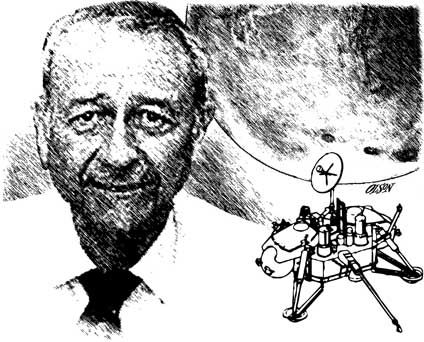 COULD  ORGANICS ON MARS MEAN LIFE ON MARS?
JULY 16, 2018
Following a widely-publicized announcement of new "important findings" about Mars, on June 7, 2018, NASA held one of its rare news conferences.  However, the key "new" information reported (J. L. Eigenbrode et al., 2018, "Organic Matter Preserved in 3-Billion-Year Old Mudstones at Gale Crater, Mars," Science, 360:1096-1101), that Curiosity had detected organic compounds, was not new.  Similar findings had been published (C. Freissinet et al., 2015, "Organic Molecules in the Sheepbed Mudstone, Gale Crater, Mars," JGR Planets, 120, 495–514) three years ago.  This is made clear in a recent op-ed piece by G. V. Levin and P. A. Straat ["Comments on the June 7, 2018, NASA News Release and Papers," Astrobiology, 18 (7), 2018].  NASA's announcement about organics on Mars went viral, appearing in countless media throughout the world. 
Despite the importance of the announcement to life on Mars, no mention was made of the Viking Labeled Release (LR) experiment of Levin and Straat.  This experiment obtained strong evidence for living microbes on Mars, but the life interpretation has been controversial for 40 plus years mainly because of lack of water and organics on Mars.  Several percent of liquid water, amounts exceeding the moisture content of the sands of Death Valley where the LR detected life, have since been reported (L. A. Leshin et al. "Volatile, Isotope, and Organic Analysis of Martian Fines with the Mars Curiosity Rover," Science, 2013; 341 (6153): DOI: 10.1126/science).  The recent announcement of the presence of organic matter on Mars in effect removes the last major barrier to acceptance of the Viking Labeled Release (LR) experiment's strong evidence for living microbes on Mars. 
The Viking LR experiment was elegantly simple.  The test procedure offered simple organic molecules tagged with radioactive carbon to a Martian soil sample and monitored for the evolution of radioactive gas as the end product of metabolism.  The test is extremely sensitive and rapid.  Under development for Viking, the LR performed thousands of terrestrial tests in the laboratory and in the field, never failing to detect microorganisms in soils extreme environments, in imported soils, in pure microbial cultures, mixed cultures, algae, bacteria, yeast, aerobes, anaerobes, including clostridia, phototrophs, and lichen.  A positive result is confirmed by a negative control in which any microorganisms in the sample are destroyed by pre-treatment with heat. The heat treatment does not destroy possible chemical oxidants that might produce a false positive result.  Thus, a positive test followed by a negative control is evidence that the first result was biological.  Most important, the LR never produced a false positive or false negative.  On Mars, the LR tests were positive and the controls were negative at both landing sites 4,000 miles apart, consistent with a life response.
All relevant research on Mars and Earth since Viking has either supported or been consistent with life on Mars.  No known fact precludes it.  Further, in 42 years of many attempts, no non-biological theory or experiment to explain away the Viking LR results has withstood scientific scrutiny.  NASA's new emphasis on the finding of organics removes the last significant barrier that precluded the possibility of microbial life on Mars.  We eagerly await the next announcement.  Perhaps, after all, we are not alone in the cosmos.
WATCH BELOW FOR DR. GIL LEVIN'S VIDEO FOR FINDING LIFE ON MARS:
Dr. Gil levin himself e-mailed me, & in his own words states what this is about & why we all need to help him to help us all to finally get the truth.
Dear Gary,

Scientists repeatedly say that acceptance of evidence of life on Mars requires meeting a very high barrier.  I believe the Viking LR life detection experiment meets that high barrier.  The evidence for living microorganisms in the topsoil of Mars has been very strong since that experiment was performed in 1976.
In thousands of tests on Earth, the LR never erred in detecting microorganisms of every type available:  in native soils in extreme environments, in imported soils, in pure cultures, in mixed cultures, cultures of algae, bacteria, yeast, aerobes, anaerobes, including clostridia, phototrophs, lichen.  Very importantly, the LR never produced a false positive or false negative.  Further, for more than a century now, the simple test from which it is derived has been, and is, used by municipal departments of public health all around the world to test for microbial contamination of drinking water.  The test is deemed so reliable that its results are accepted with no control.  However, the Viking LR did run controls.  Viking LR tests were positive, and controls, plus extended controls, were negative at both landing sites 4,000 miles apart. 
Original rejection of the LR results was based on presumed lack of organics and liquid water on Mars.  Both have now been found.  In 41 years of many attempts, no non-biological theory or experiment to explain away the Viking LR results has withstood scientific scrutiny, so that now no documented barrier remains to preclude the possibility of microbial life on Mars.
How can NASA defend itself for not pursuing the accepted scientific method and following up on the Viking LR to verify or reject it?  Yet in the intervening 41 years, NASA has refused to include a life detection test in any of its 14 landers it has successfully deposited on Mars.  I have submitted several formal and many informal proposals to send the updated Chiral LR, which all scientists to whom I have spoken agree could separate the living from chemical responses.  All to no avail.  NASA should be made to account for that refusal.  While declining to look for extant life, the agency keeps stating how important the discovery of extraterrestrial life would be.  But NASA will not entertain the fact, or admit, that it has been found.
In addition, as our data on extremophiles and space travel have accumulated, it has become very difficult to imagine that Mars is sterile.  Evidence indicates that it is constantly infected by viable microorganisms, including from Earth, that survive the interplanetary trip and find an environment suitable to sustain even some known species of terrestrial microorganisms.
All that, I believe, meets the barrier.  Or, at least provides solid ground for an objective review.
I very much appreciate the efforts you are generating, Gary, and will do all I can to support it.  I do agree that it is time for a grassroots uprising of the very many interested lay people to change the paradigm.  We are not alone!  And this should now be acknowledged by NASA and the general population.Your help is greatly needed & appreciated.

"THE FACE OF ACIDALIA"
MRO CTX IMAGE & MARS EXPRESS IMAGE COMBO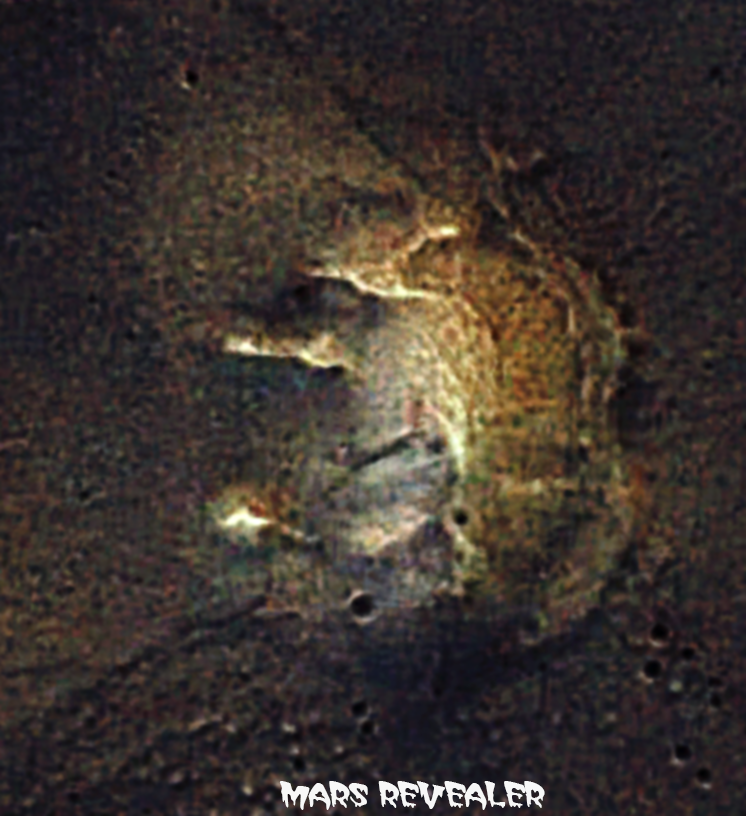 WATCH VIDEO FULL SCREEN VIEW!

'THE SCREAMER' FACE OF MARS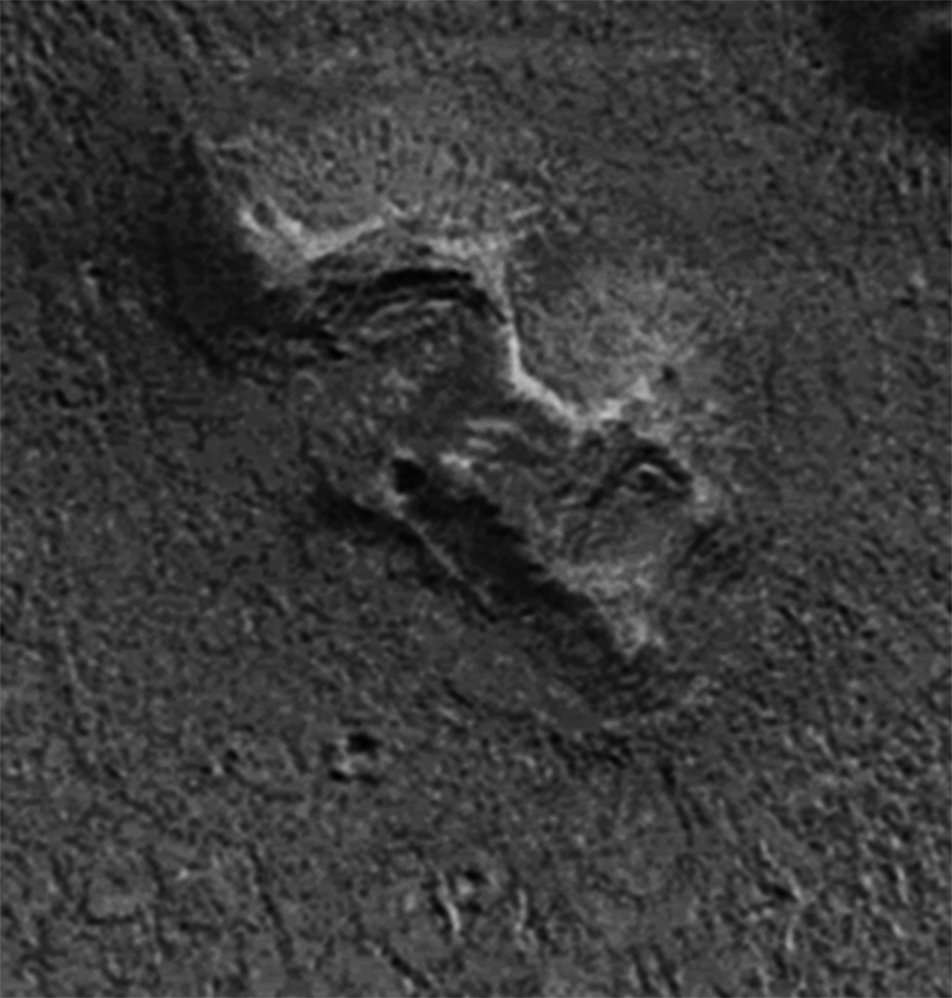 CLICK IMAGE BELOW FOR THE SCREAMER FACE OF MARS AREA LARGE VIEW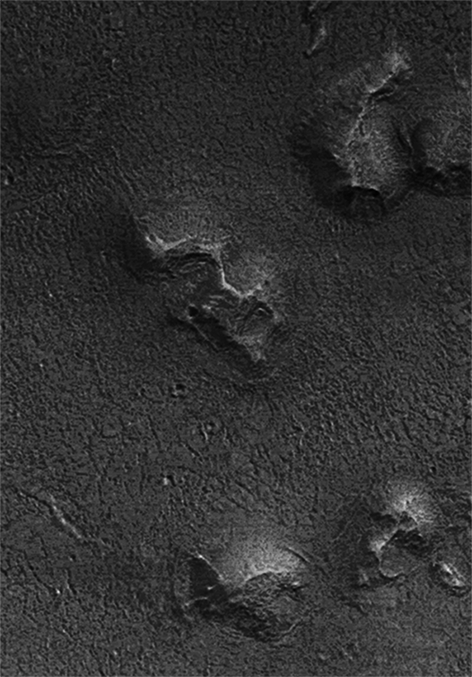 PRESS PLAY TO WATCH:
UFO DIARIES: CYDONIA
1:

2:

3:

4:

5: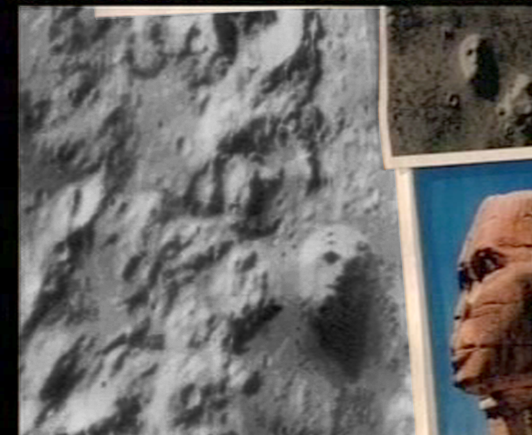 6:

7:

8: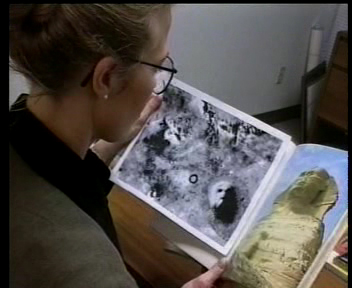 PRELIMINARY REPORT FOR THE UFO DIARIES FACES OF MARS 2007:
BY?.... DR. JOHN BRANDENBURG!
Watch full screen view, view slowly, press pause to read each scene
(Do I hear a nuke going off? ha ha ha)



WATCH VIDEO BELOW:
RICHARD HOAGLAND'S
"UNOFFICIAL DISCLOSURE"

BROOKINGS INITIATED IN 1952? WATCH THIS MOVIE!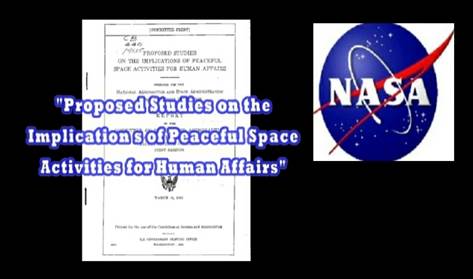 PLEASE SEE 'THE FACE OF CYDONIA'
AS SEEN FROM THE CORRECTLY PROCESSED MRO CTX CAMERA IMAGE.
& CLICK ON IMAGE BELOW FOR THE FACE ON MARS' FULL SIZE IMAGE!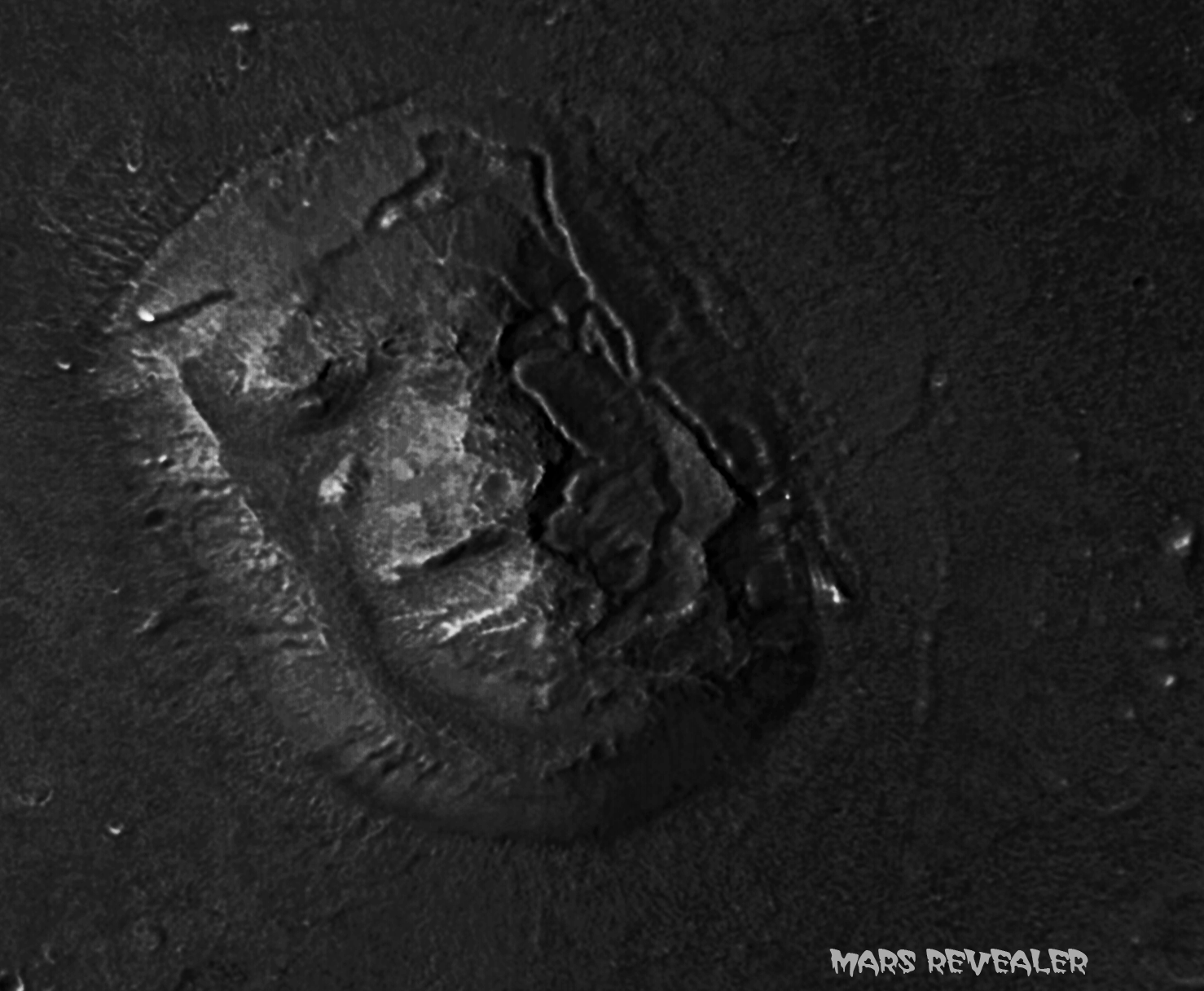 BELOW IMAGE IS HOW NASA REVEALS THE IMAGE TO THE PUBLIC!
PLEASE CLICK IMAGE FOR IMAGE RELEASE PAGE LINK!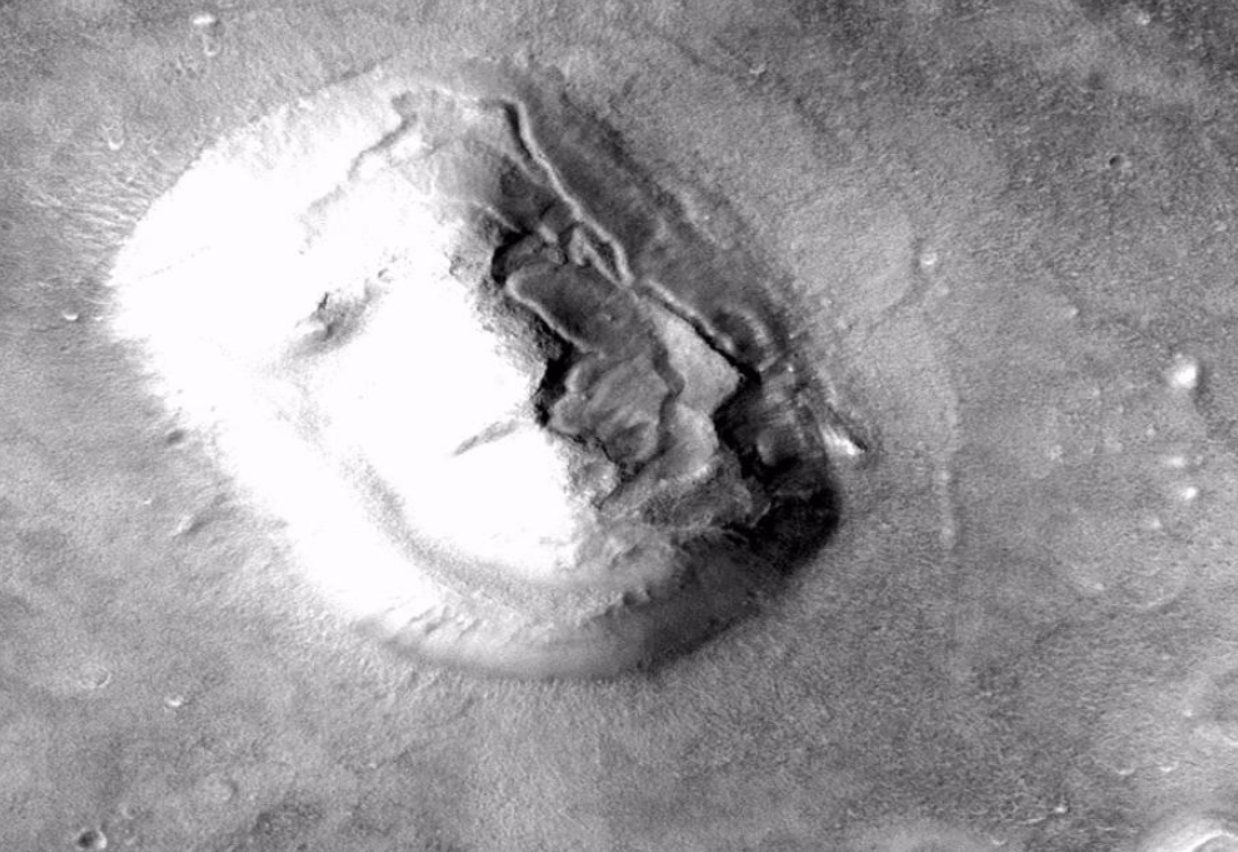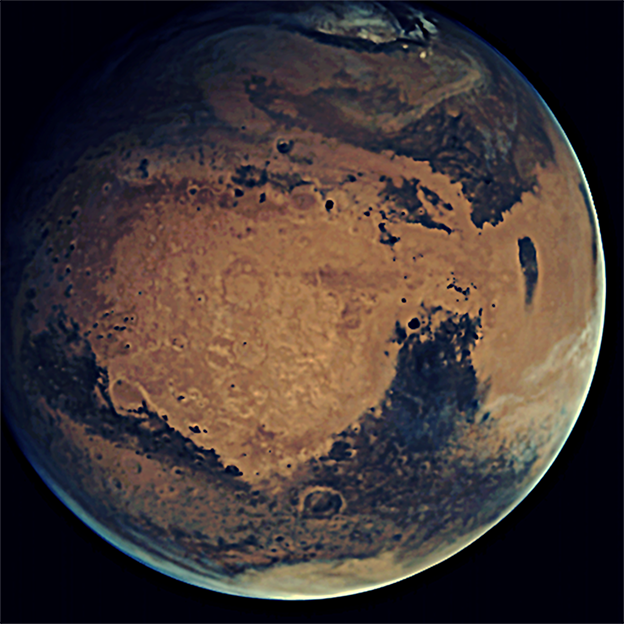 WATCH VIDEO BELOW

(BELOW: THE FACE OF CYDONIA)