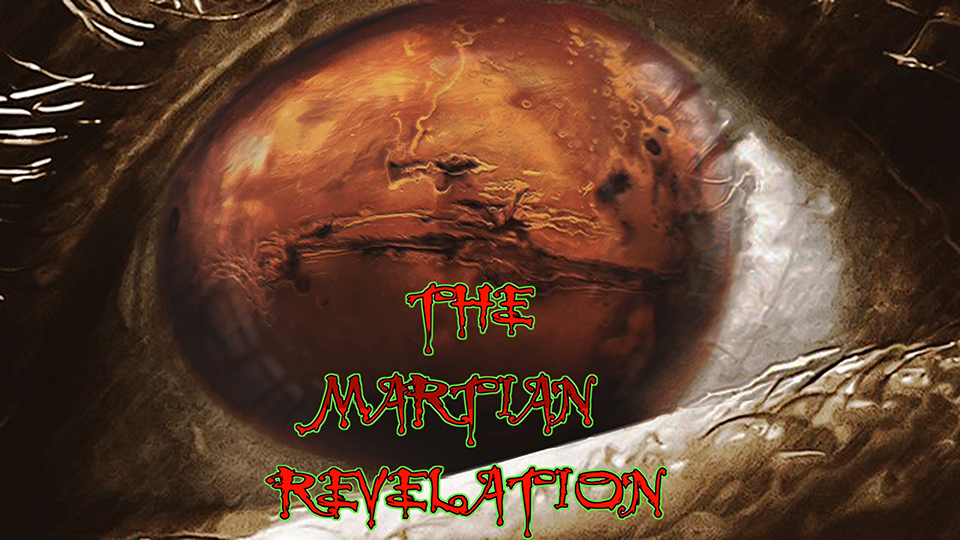 JOIN
THE MARTIAN MADNESS
TODAY. 
WE WANT YOU!
PLEASE DONATE AND SHOW YOUR SUPPORT TODAY!

THE MARTIAN REVELATION SHOW ARCHIVES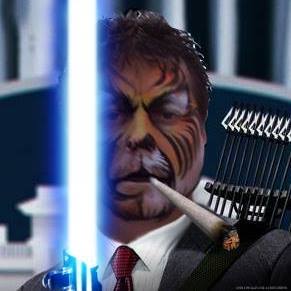 PRESS PLAY TO HEAR AUDIO ARCHIVE PLAYER!!
OR...
WATCH THE YOU TUBE VIDEO SHOW ARCHIVE: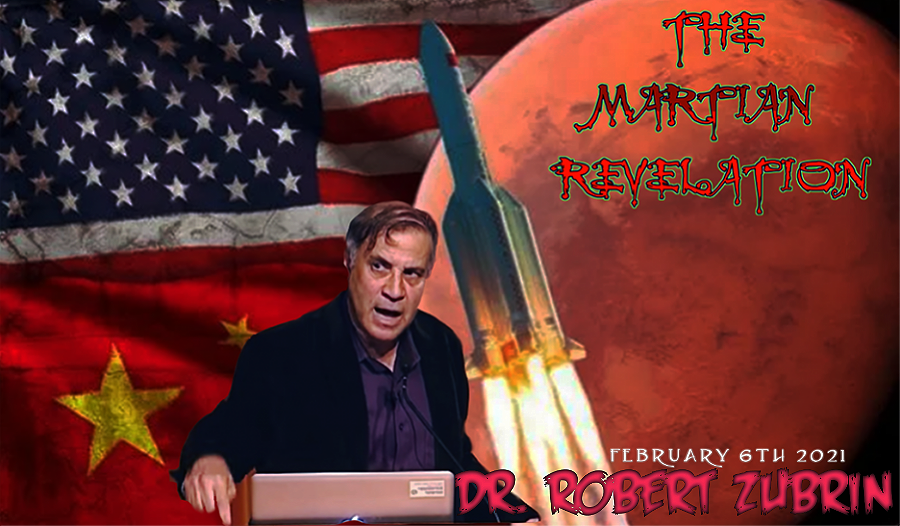 "DR. ROBERT ZUBRIN"
Robert Zubrin is President of Pioneer Astronautics, an aerospace R&D company located in Lakewood, Colorado. He is also the founder and President of the Mars Society, an international organization dedicated to furthering the exploration and settlement of Mars by both public and private means. Formerly a Staff Engineer at Lockheed Martin Astronautics in Denver, he holds a Masters degree in Aeronautics and Astronautics and a Ph.D. in Nuclear Engineering from the University of Washington. 
Zubrin is the inventor of several unique concepts for space propulsion and exploration, the author of over 200 published technical and non-technical papers in the field, and was a member of Lockheed Martin's "scenario development team" charged with developing broad new strategies for space exploration. In that capacity, he was responsible for developing the "Mars Direct" mission plan, a strategy which by using Martian resources, allows a human Mars exploration program to be conducted at a cost 1/8th that previously estimated by NASA.. 
Dr. Zubrin is viewed as a respected author and a renown expert on Mars, Dr. Zubrin has testified in recent years before several government committees and in 2009 spoke in front of the Augustine Commission on the subject of the future of America's human space flight program.
Zubrin is known internationally as one of the most creative engineers working in the aerospace industry today, and he and his work have been subject of much favorable press coverage in The Economist, The New York Times, The Boston Globe, the London Times, The Washington Post, Fortune Magazine, Newsweek, Air and Space Smithsonian, Popular Science, Space News, and many other publications, and he has appreared on Discovery Channel, CNN, NPR, and the BBC.
Since founding Pioneer Astronautics in January 1996, Dr. Zubrin has served as the Principal Investigator of numerous research and development efforts in areas including spacecraft and launch vehicle propulsion systems, Mars and Lunar in-situ resource utilization technology, EVA life support and propulsion, and robotic exploration systems.
"Mars is the new world. Its settlement presents the challenge that will determine whether we remain confined to Earth, or can become a multiplanet spacefaring species, with a future made unbounded by our courage and creativity."
Last and not least, Zubrin is a student of history and moral philosophy. He understands the broader ideological and political context in which our expansion into the solar system must occur.
Zubrin understands that going to space is not just desirable, it is necessary to the survival of the ideals of liberty that established our nation. He writes, "Without a frontier from which to breathe life, the spirit that gave rise to the progressive humanistic culture that America has offered to the world for the past several centuries is fading."
The alternative to space is cultural homogenization, stagnation and authoritarian control over dwindling limited resources.
Those of us deeply embedded in the space community understand that space development is the Rx for a dismal Malthusian future and Dr. Zubrin makes our case better than anyone has to date.
But if no one tries, no one will succeed. I'm proud to do what I can to help."
PLEASE CLICK ON IMAGE BELOW FOR THE MARS SOCIETY

Elon Musk - 2020 Mars Society Virtual Convention
PLEASE CLICK ON IMAGES BELOW TO BUY DR. ZUBRIN'S BOOKS: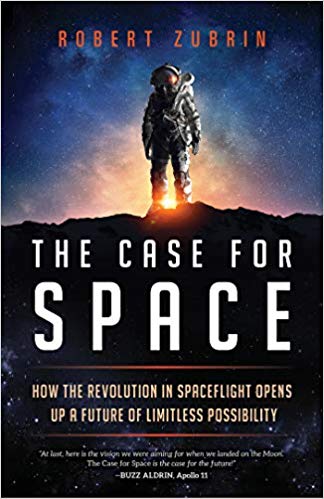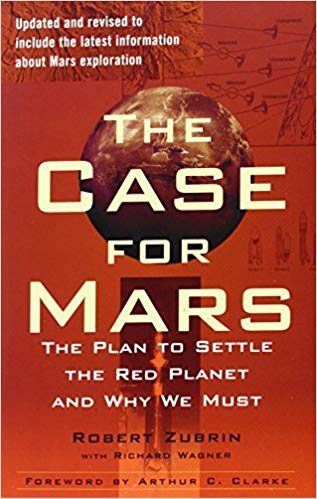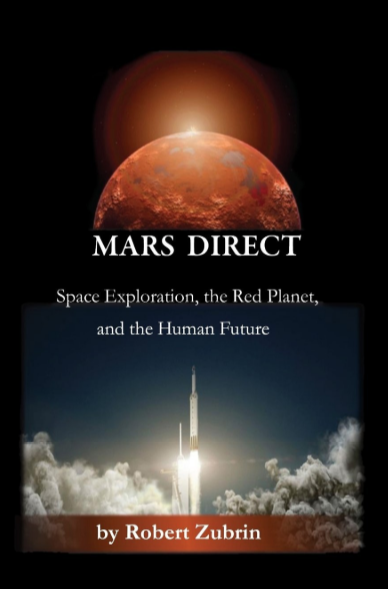 "DR. JOHN BRANDENBURG"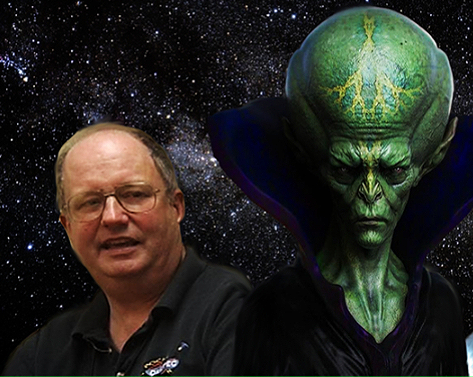 Dr. Brndenburg believes a faction of the government wants controversial images of lost civilizations and nuclear weapon signatures on Mars to be released to the public in order to build support for a manned mission to the Red Planet. With the Face on Mars, and various artifacts and pyramids in the Cydonia region, there are telltale signs of a past civilization, perhaps akin to the ancient Egyptians or Mayans, he has concluded. Yet, Mars' atmosphere is loaded with telltale isotopes that suggest a massive nuclear explosion took place there around 200-500 million years ago, he continued.
Based on the amount of the chemical element xenon 129 found in the Martian atmosphere, Brandenburg estimates that the explosion was large enough to have torn the entire atmosphere of Mars away from the planet and into space, changing it from an Earth-like environment to its current state. He proposed that the elevated ratio of 129Xenon to 132Xenon in the atmosphere of Mars could only be explained as the after signature of a nuclear weapon. He suggests that massive explosions occurred in in Mare Acidalium at approximately 50°N 30°W, near Cydonia Mensa and in Utopia Planum at approximately 50°N 120°W near Galaxias Chaos, claiming they are both locations of possible archaeological artifacts. The nuclear attack was likely done from space, with a mid-air explosion that left a large amount of trinitite-like glass in two locations, one near Cydonia. He believes we need to get astronauts on Mars as soon as possible in order to find out further details of what happened there, and so that Earth can avoid the same fate.
CLICK IMAGES BELOW FOR DR. JOHN BRANDENBURG'S BOOKS: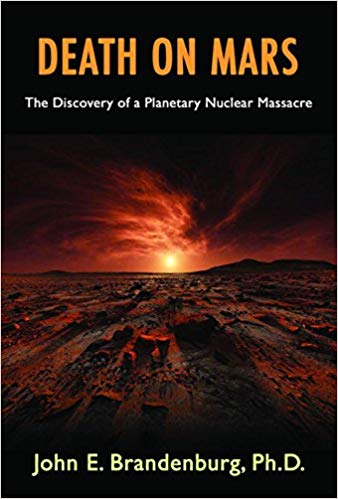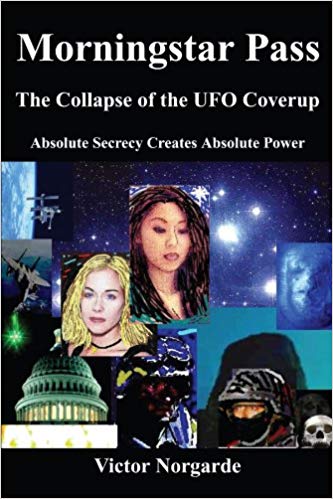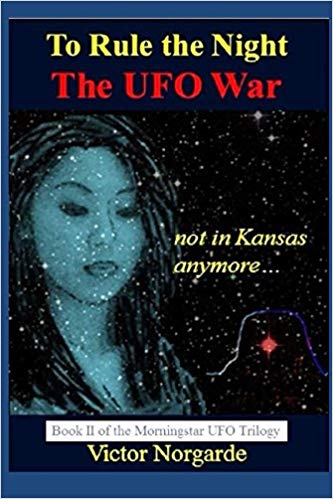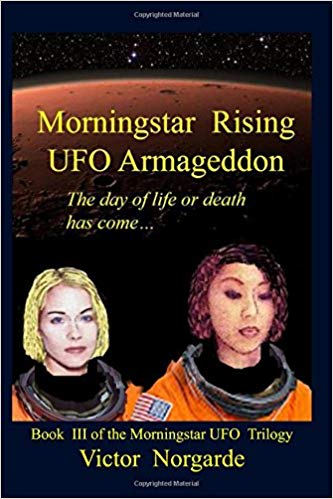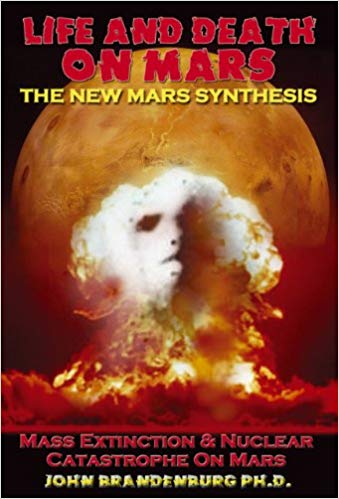 CLICK IMAGES BELOW FOR DETAILS: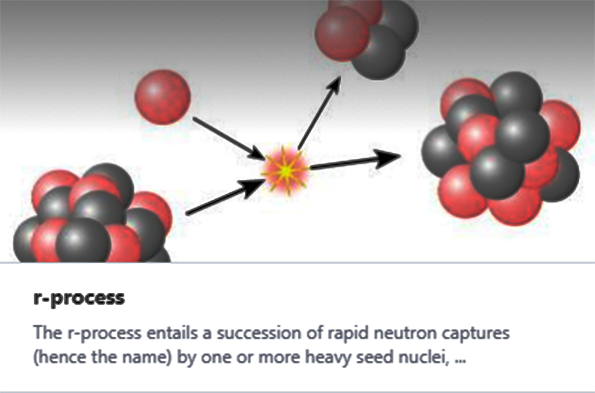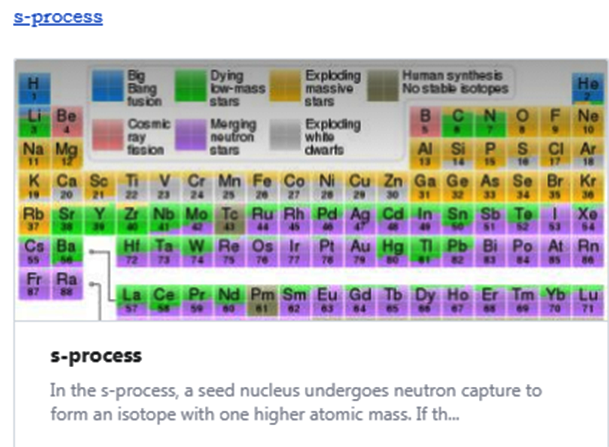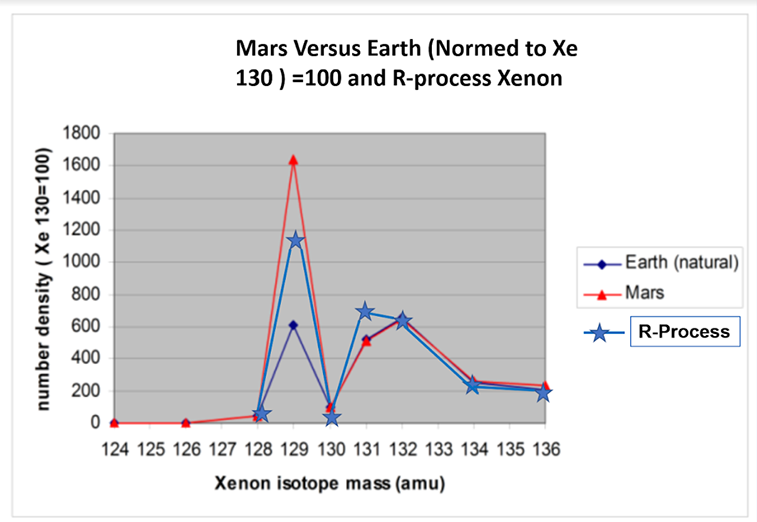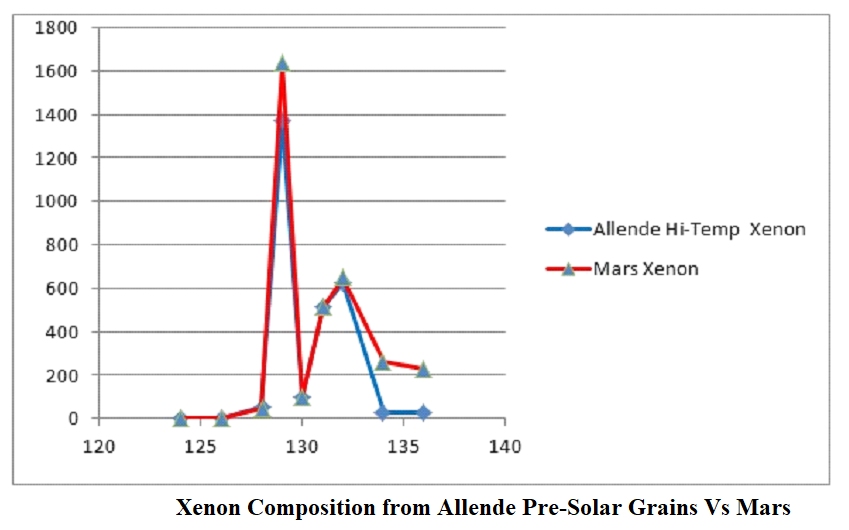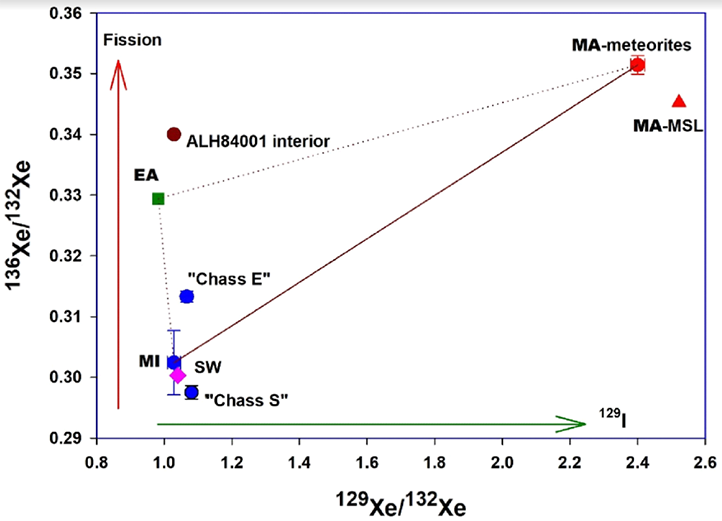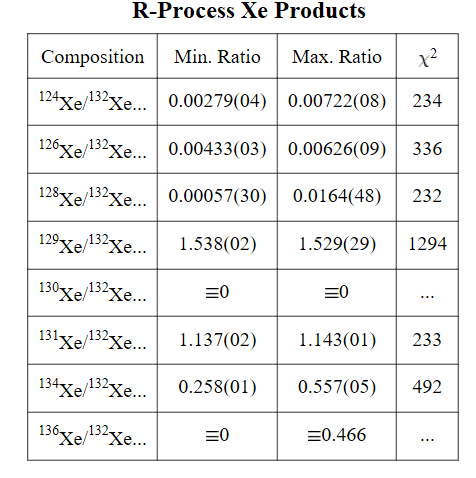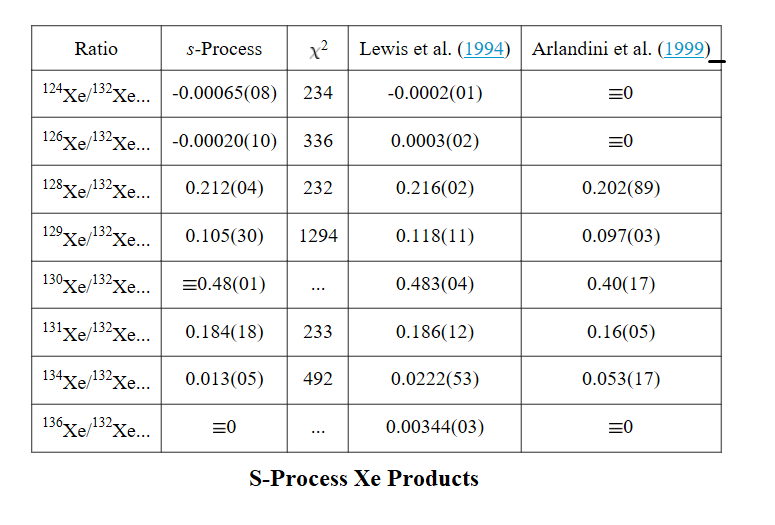 CLICK IMAGE BELOW FOR CIA RELEASE OF UFO DATA:


FOR PACKIN N SMOKIN EM...
USE MY FRIEND LARRY BOWEN'S RECIPE FOR:
Shepherds Pie

"THE FACE OF ACIDALIA"
MRO CTX IMAGE & MARS EXPRESS IMAGE COMBO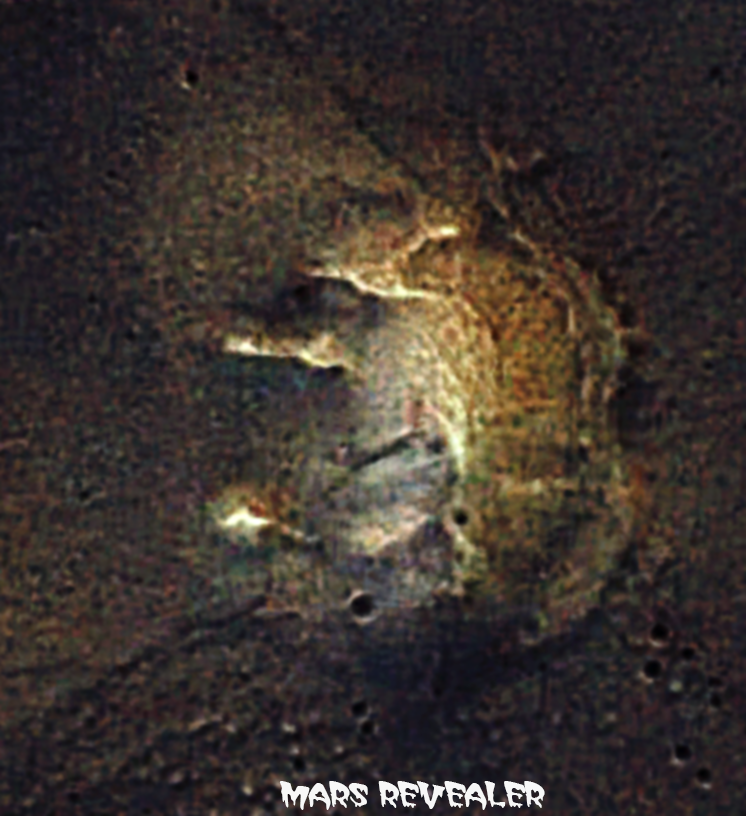 WATCH VIDEO FULL SCREEN VIEW!

'THE SCREAMER' FACE OF MARS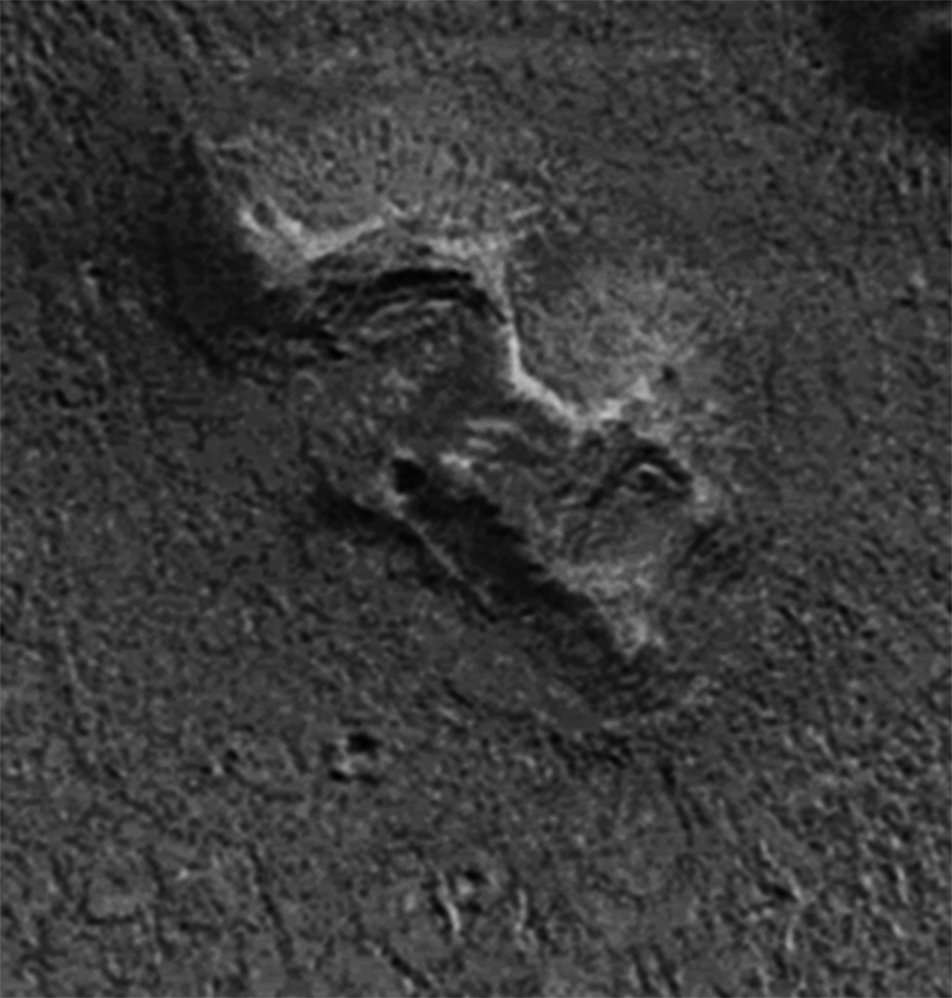 CLICK IMAGE BELOW FOR THE SCREAMER FACE OF MARS AREA LARGE VIEW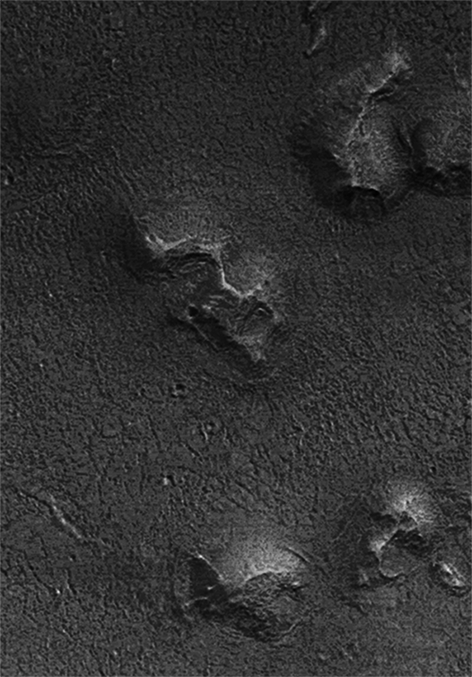 CLICK IMAGE BELOW FOR DR. CARLOTTO'S LATEST BEFORE ATLANTIS ARTICLE:
Revising History (Again?) – Evidence of an Even Older Civilization in India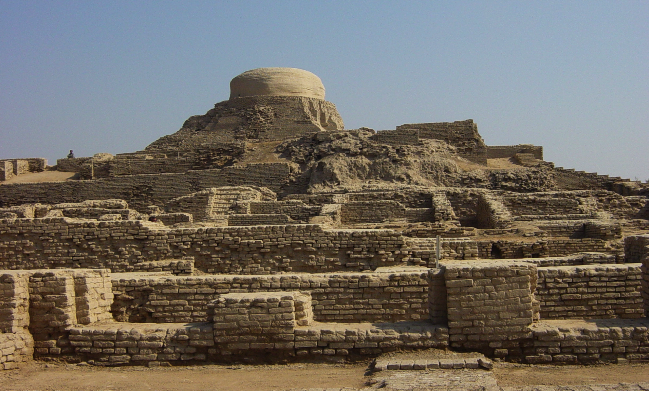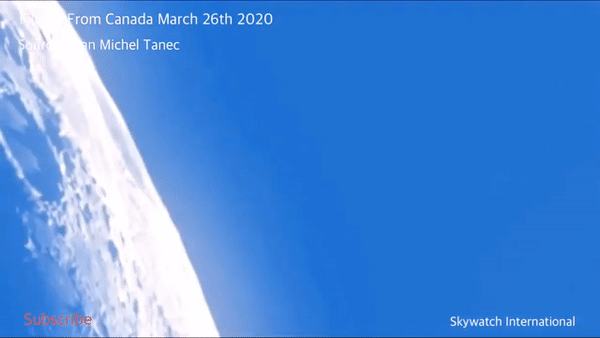 DR. MARK CARLOTTO'S YOUTUBE VIDEO ANALYSIS:
PLEASE CLICK ON IMAGE BELOW
TO BUY DR. MARK CARLOTTO'S BOOK: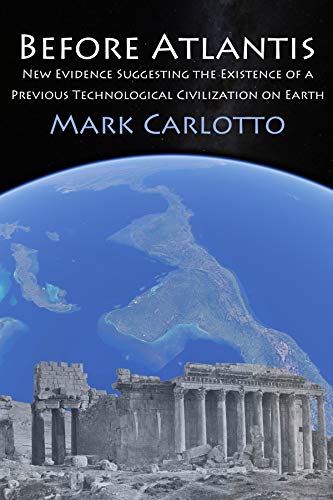 PRESS PLAY TO WATCH:
UFO DIARIES: CYDONIA
1:

2:

3:

4:

5: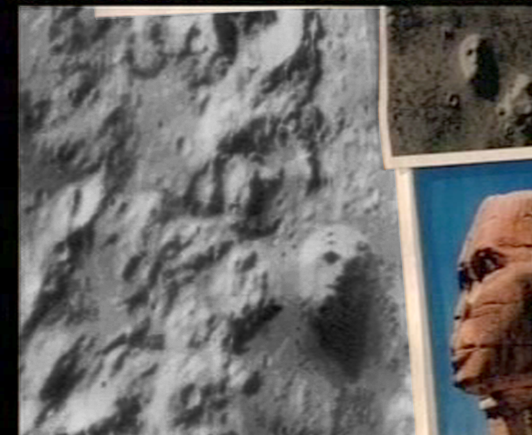 6:

7:

8: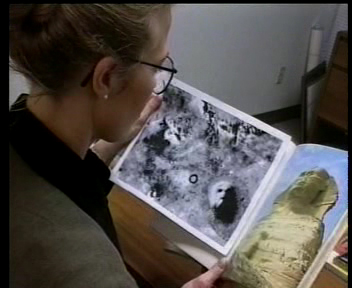 PRELIMINARY REPORT FOR THE UFO DIARIES FACES OF MARS 2007:
BY?.... DR. JOHN BRANDENBURG!
Watch full screen view, view slowly, press pause to read each scene
(Do I hear a nuke going off? ha ha ha)



RAMI BAR IILAN'S COOL MARS FINDS:
CLICK IMAGES BELOW TO GO TO RAMI'S FACEBOOK GROUP EXCLUSIVE MARS IMAGES: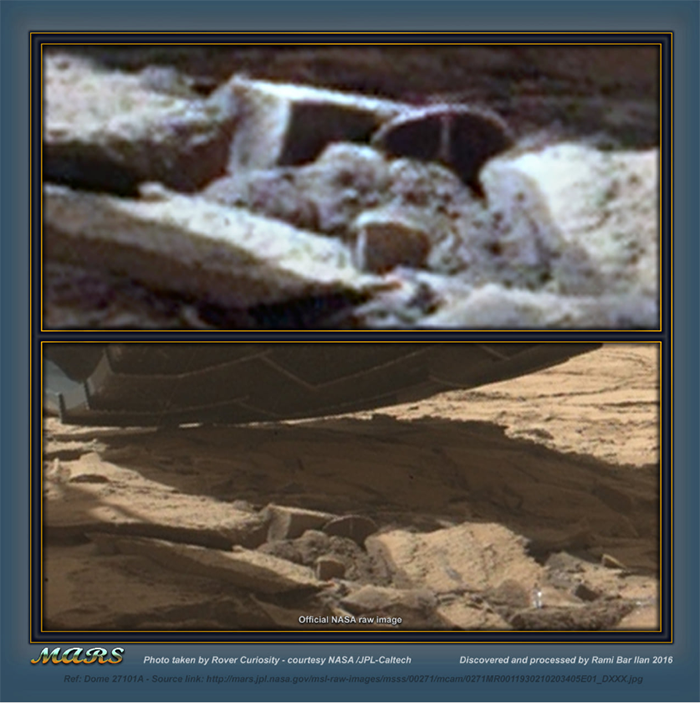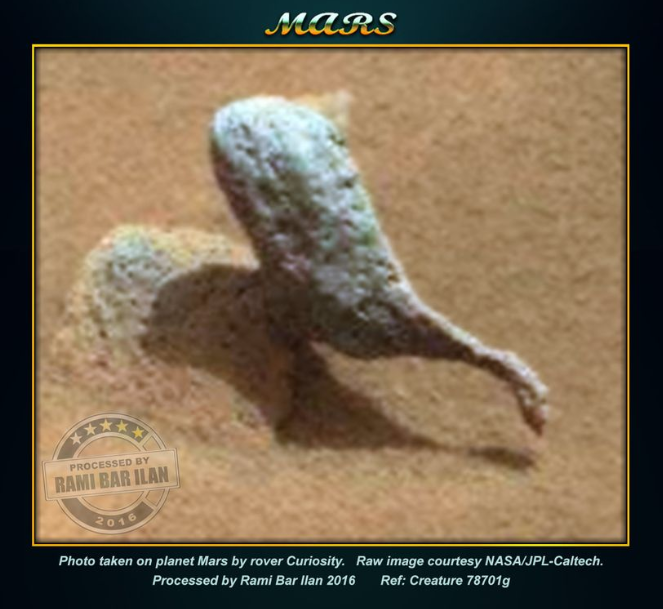 CLICK IMAGES BELOW FOR MARS FACEBOOK GROUPS: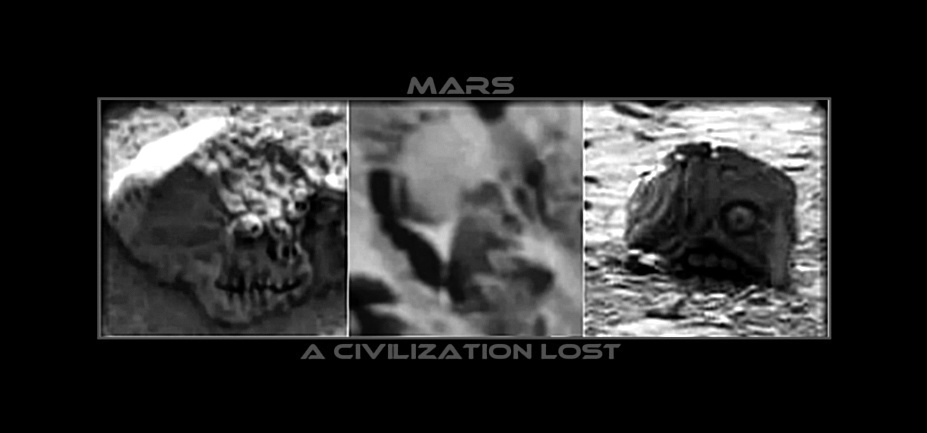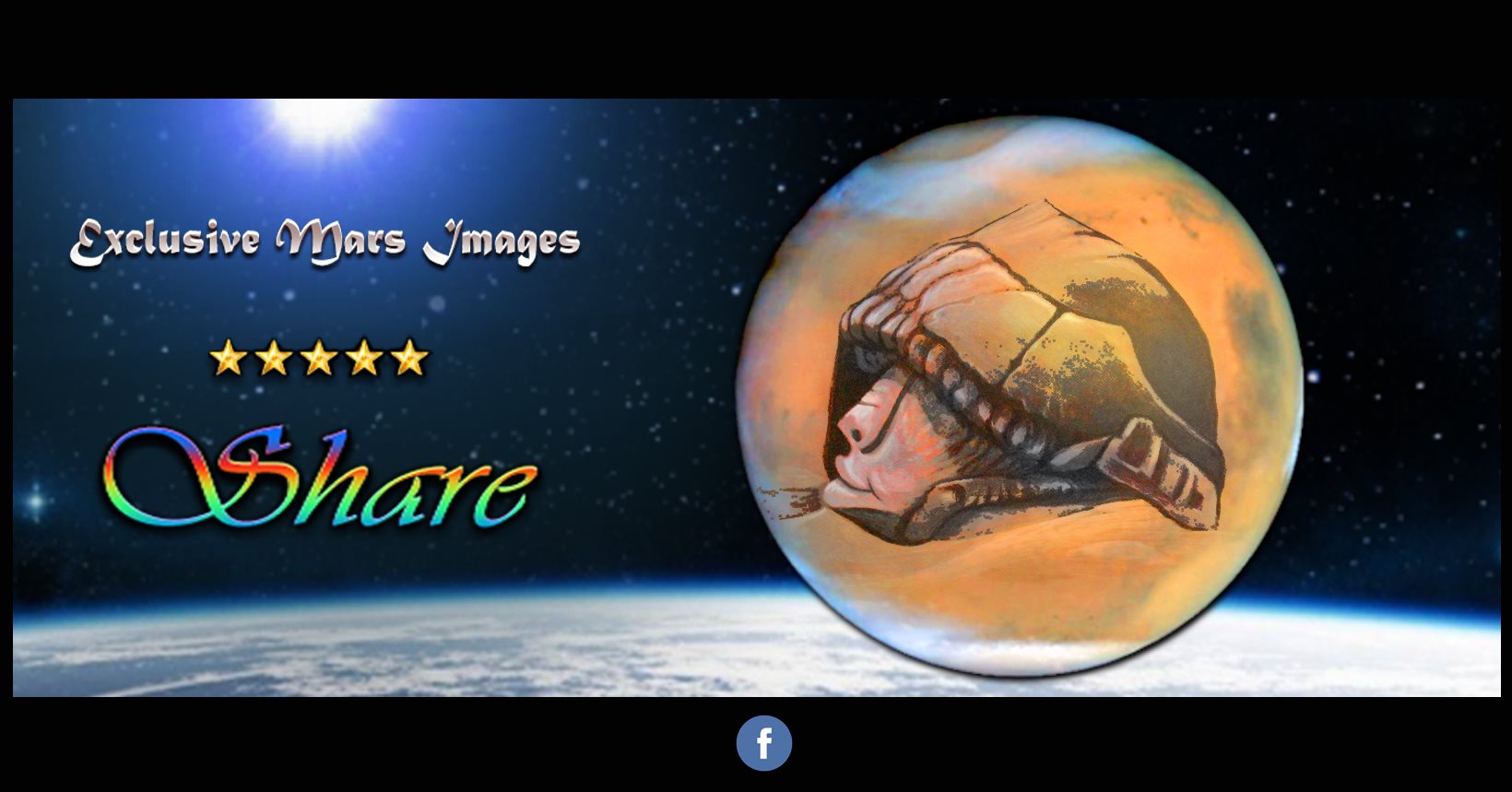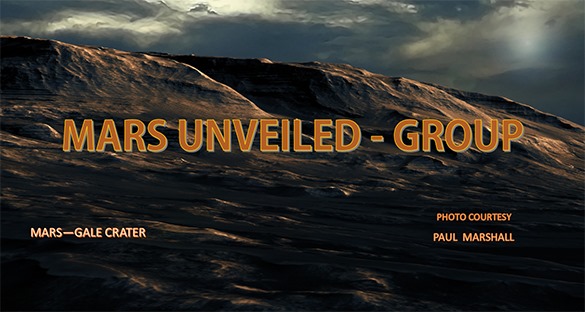 WATCH VIDEO BELOW:
RICHARD HOAGLAND'S
"UNOFFICIAL DISCLOSURE"

BROOKINGS INITIATED IN 1952? WATCH THIS MOVIE!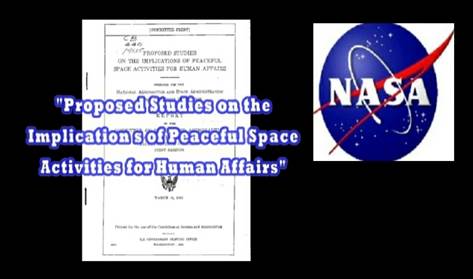 PLEASE SEE 'THE FACE OF CYDONIA'
AS SEEN FROM THE CORRECTLY PROCESSED MRO CTX CAMERA IMAGE.
& CLICK ON IMAGE BELOW FOR THE FACE ON MARS' FULL SIZE IMAGE!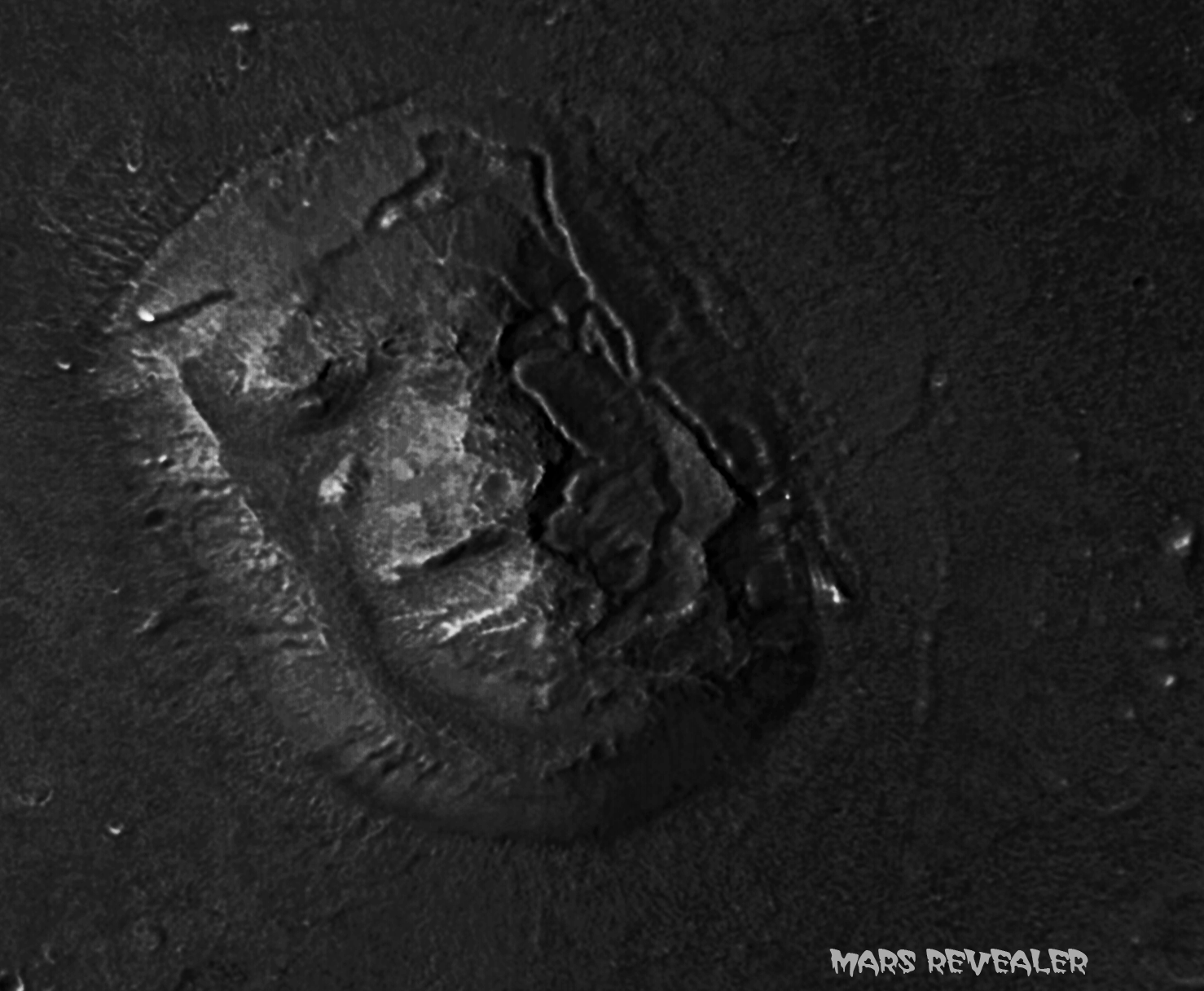 BELOW IMAGE IS HOW NASA REVEALS THE IMAGE TO THE PUBLIC!
PLEASE CLICK IMAGE FOR IMAGE RELEASE PAGE LINK!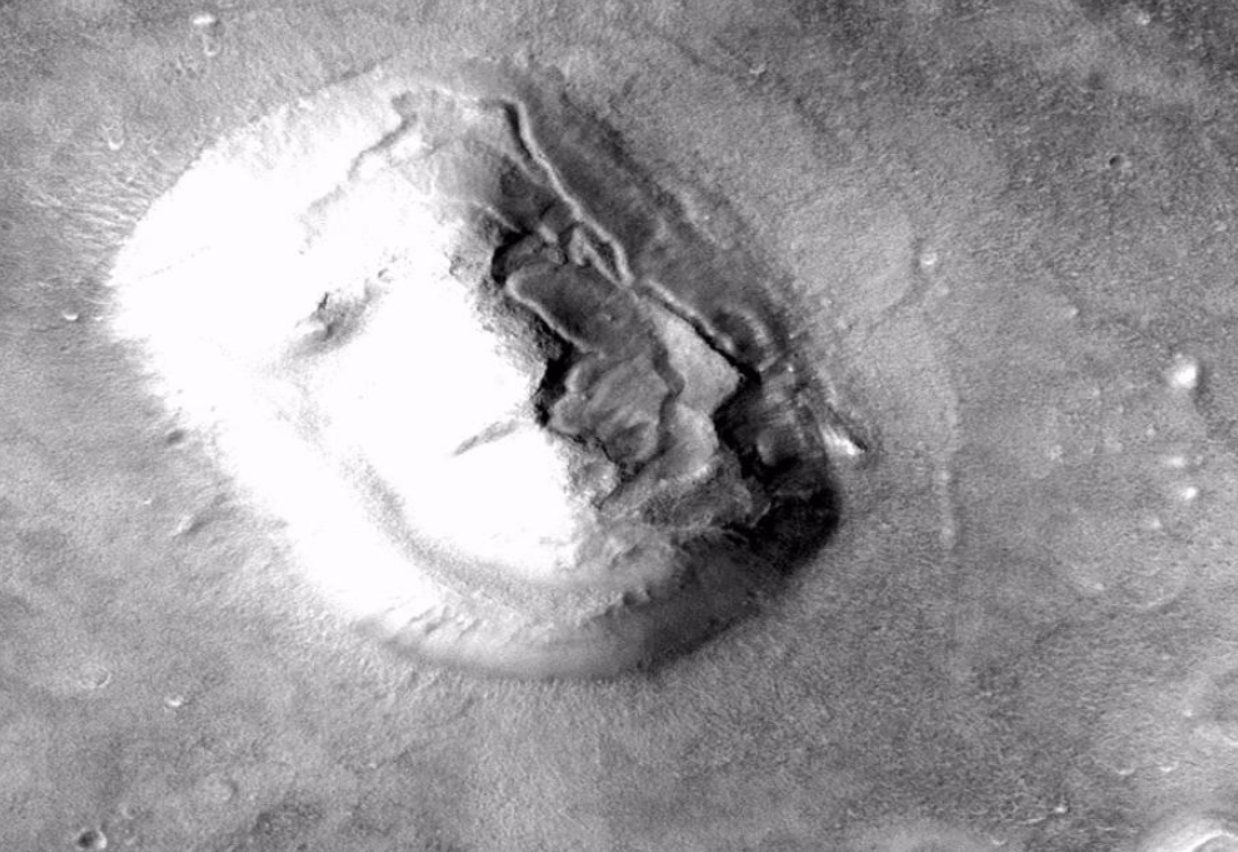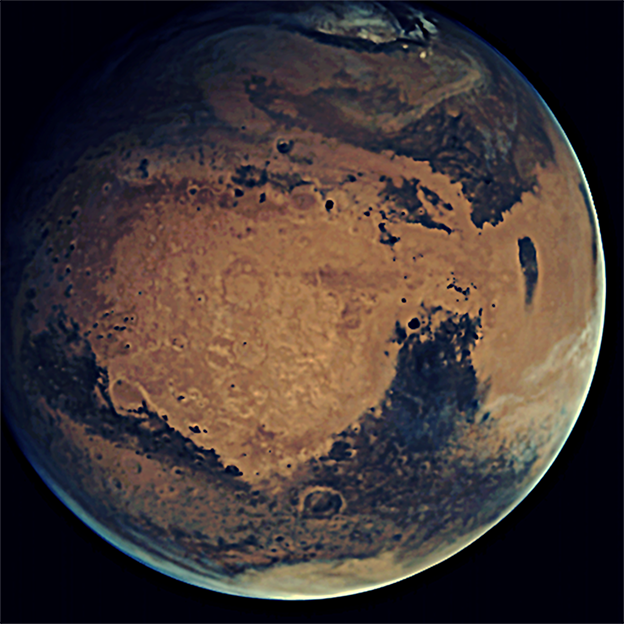 WATCH VIDEO BELOW

(BELOW: THE FACE OF CYDONIA)