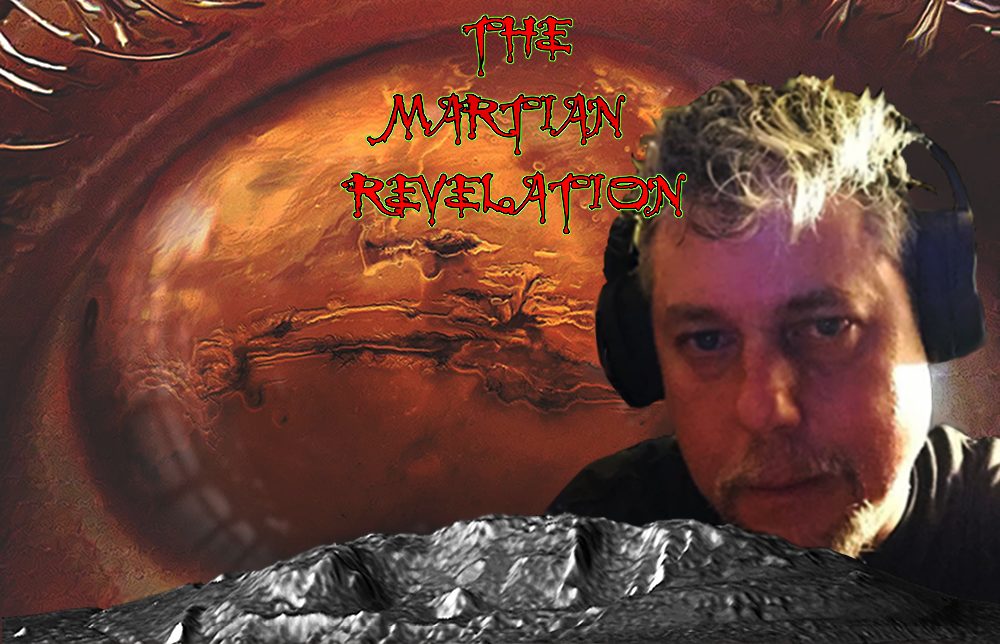 JOIN
THE MARTIAN MADNESS
TODAY. 
WE WANT YOU!
PLEASE DONATE AND SHOW YOUR SUPPORT TODAY!

THE MARTIAN REVELATION SHOW ARCHIVES
CLICK IMAGE BELOW: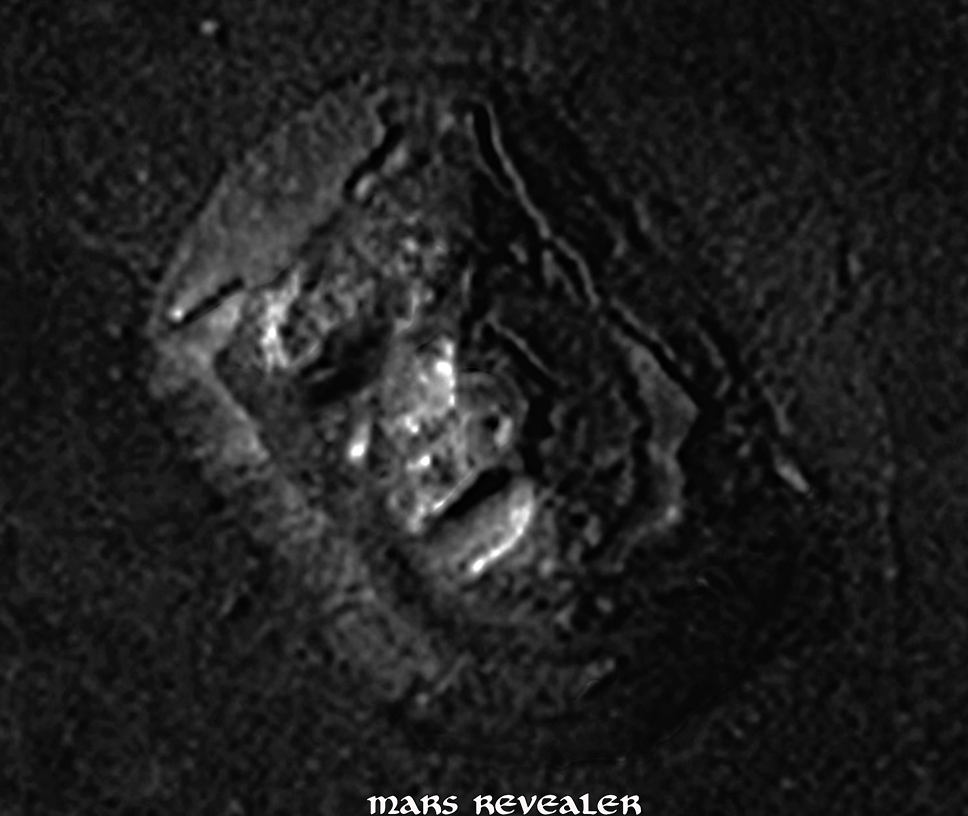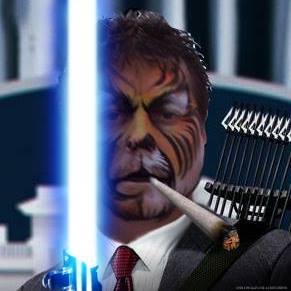 PRESS PLAY TO WATCH & LISTEN
TO THE SHOW BELOW: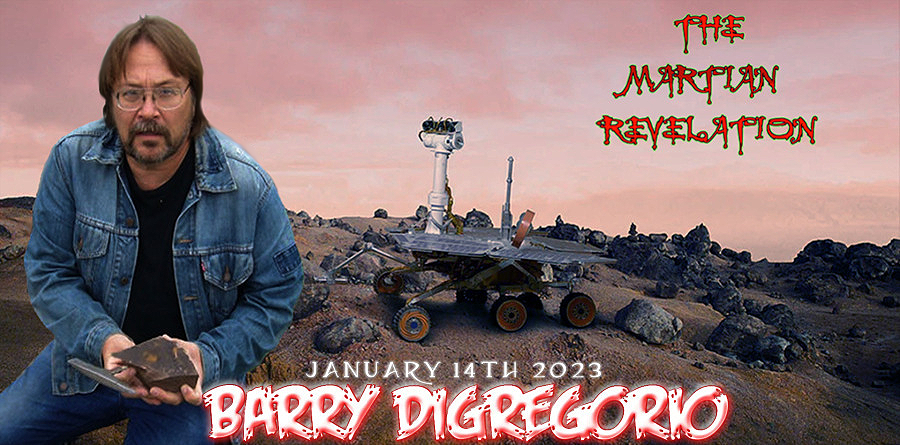 "BARRY DiGREGORIO"
Barry E. DiGregorio is an American astrobiologist/science writer who spent 10 years (1999-2009) as a Research Associate for the Cardiff Centre of Astrobiology at Cardiff University in Wales in the United Kingdom.  In 2010 DiGregorio was made an Honorary Research Fellow for the Buckingham Centre for Astrobiology also in the UK.
Barry is also director for the International Committee Against Mars Sample Return (ICAMSR), an activist group established to increase public awareness regarding Mars-to-Earth transit of samples, along with any possible negative consequences that could occur due to an MSR canister either becoming opened unintentionally on impact, or lost during entry into the Earth's atmosphere.
Barry's scientific interests include the study of the ancient geobiology of the Great Lakes region in the United States and Canada. His other studies include rock varnish coatings created by manganese oxidizing microbes and ichnology, the study of trace fossils. DiGregorio has authored three books, Mars The Living Planet (1997), The Microbes of Mars (2011), and DISCOVERY ON VERA RUBIN RIDGE - TRACE FOSSILS ON MARS? (2020). The first two books support the data and positive conclusions for microbial life on Mars published by Gilbert V. Levin and Patricia Ann Straat two members of the NASA 1976 Viking mission to Mars.
Barry's third book released in February 2020 "DISCOVERY ON VERA RUBIN RIDGE: TRACE FOSSILS ON MARS?" is the first systematic photographic study of ancient fossilized burrow features found by NASA's Curiosity rover in a small crater on top of the Vera Rubin Ridge escarpment on Mars. They are the first features of their kind ever found on Mars. Although never designed as a life detection mission, the Curiosity rover with its barrage of scientific cameras has the capability to reveal macrofossils if they exist. On Sol 1922 and 1923 of Curiosity's mission in Gale Crater, it's microscopic imager (MAHLI) camera returned 84 images to Earth of enigmatic dark-toned features on a mudstone rock called Haroldswick, that once was covered by a fresh water lake in Gale Crater 3.7 billion years ago. While most of the focus for the search for life on Mars has remained microbial in context, little real consideration has been given to the idea that Mars may have had conditions suitable for life billions of years before the Earth.
DISCOVERY ON VERA RUBIN RIDGE - TRACE FOSSILS ON MARS? presents new photographic evidence that suggests life on Mars rose to the multi-cellular level three billion years before it did on Earth. Interviews with the Curiosity rover science team reveal that little priority was given to obtain the elemental makeup of the dark burrow like features before the rover was moved on to another site 11 meters away. The failure of the Curiosity mission planners to not allow additional time to attempt further analyses of Haroldswick and other surrounding enigmatic rocks seems to defy why the 2.5 billion dollar mission was sent to Mars in the first place.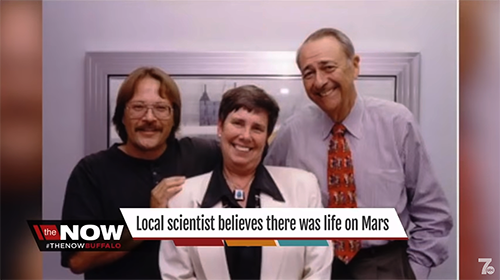 CLICK ON IMAGES BELOW FOR BARRY DiGREGORIO'S BOOKS: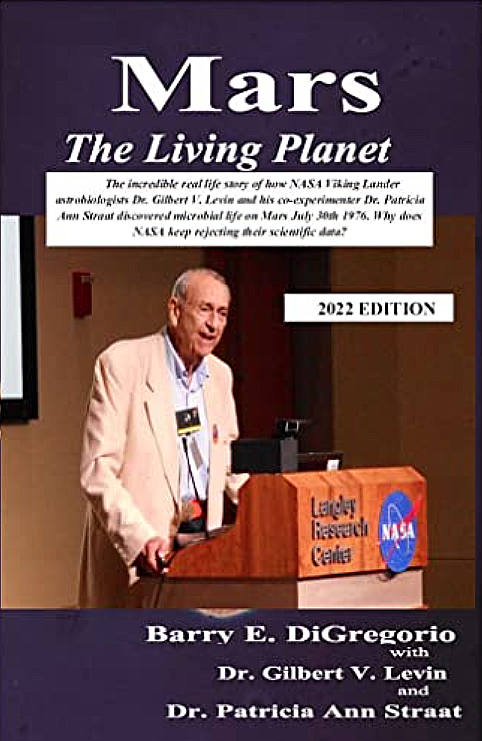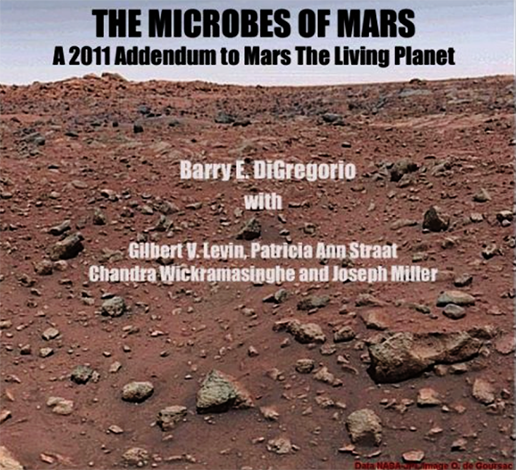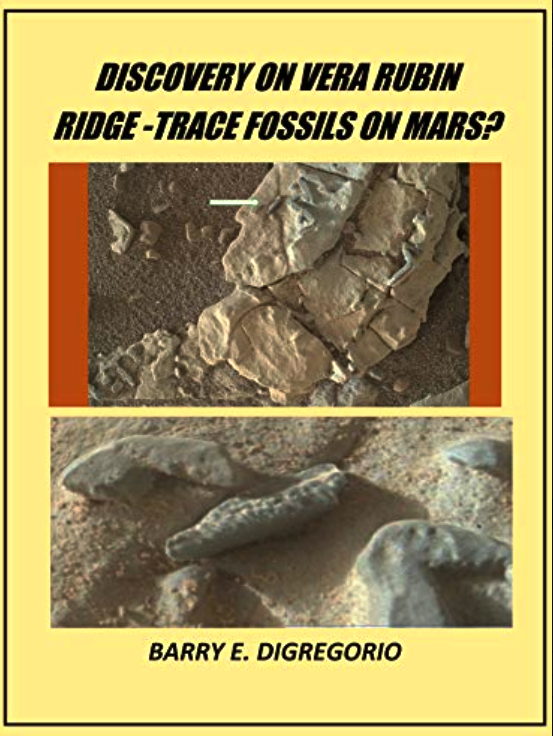 "DR. RON LEVIN"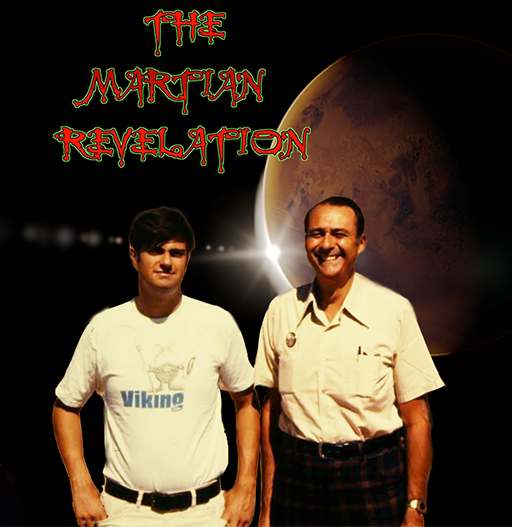 Dr. Ron Levin is Dr. Gil Levin's son. 
1955                   Born in Washington, DC
1962            Moved to Maryland Suburbs
1963       First discussion with my father about Mars
1972-1976        Batchelor's degree Physics Johns Hopkins University
1976 Spent the summer with my father at JPL in Pasadena for the Viking Lander mission
1976-1982        Ph.D. Physics Johns Hopkins University
1983-1986        Arete Associates, Sherman Oaks, CA
1987-2004        MIT Lincoln Laboratory, Lexington, MA
2004-2015        Lockheed-Martin, Goodyear, AZ
2016- Engineering Fellow, Raytheon Technologies, El Segundo, CA
Dr. Ron Levin - The Viking Mission Search for Life
-17th Mars Society Convention

SPRUCE UP YOUR LIVING SPACE OR OFFICE SPACE WITH A CONVERSATION STARTER FROM SPACE;
THE FACE OF CYDONIA, MARS!
OWN A ONE OF A KIND Image Size: 48" x 36.500"
Print Material: Glossy Canvas
Finishing: Gallery Wrap Stretched Canvas Print - 1.5" Stretcher Bars
Please provide: name, shipping address, phone number. Method of preferred payment
E-MAIL ME @:
marsrevealer@gmail.com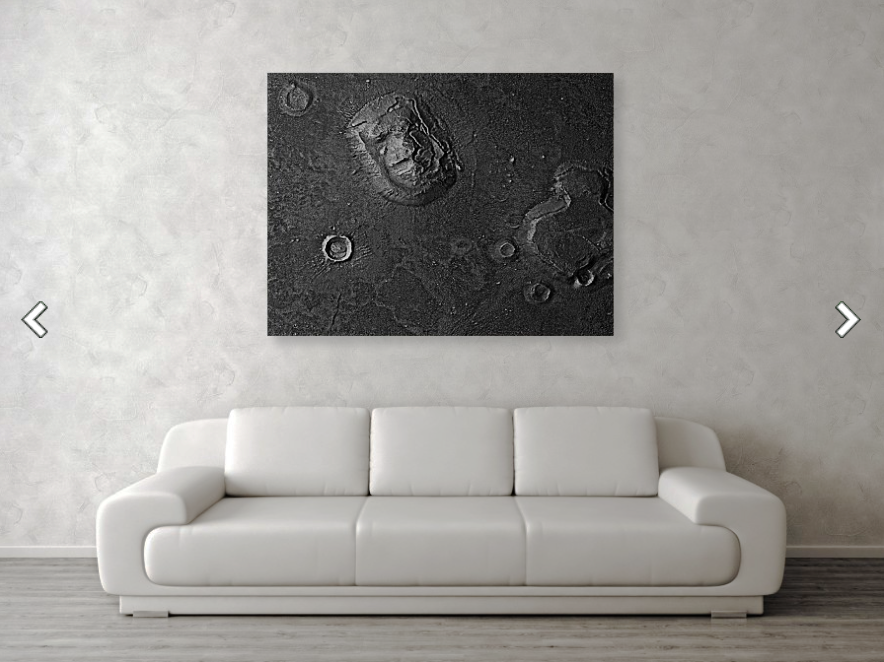 CLICK IMAGE BELOW FOR DR. CARLOTTO'S LATEST BEFORE ATLANTIS ARTICLE:
A New Theory of Earth Crustal Displacement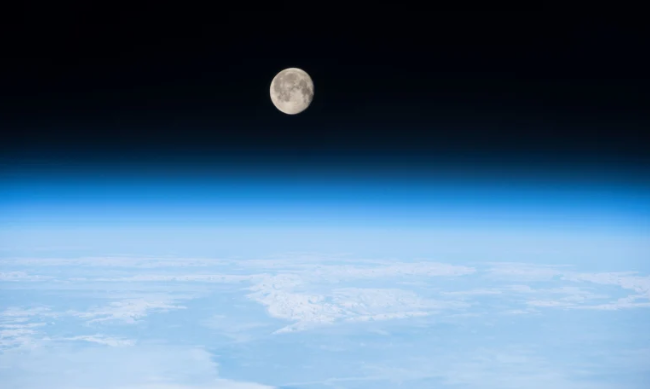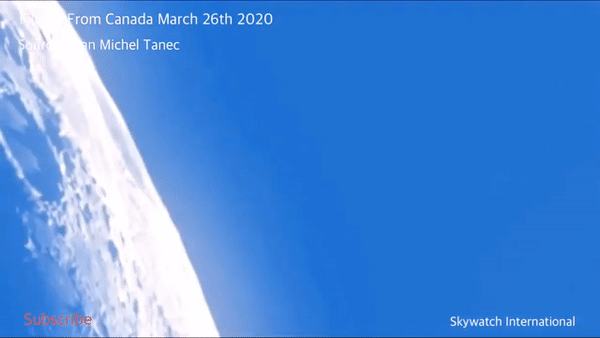 DR. MARK CARLOTTO'S YOUTUBE UFO'S MOON VIDEO ANALYSIS:
CLICK ON IMAGE BELOW FOR DR. MARK CARLOTTO'S BOOK: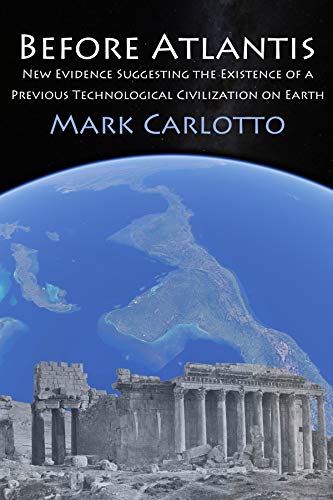 "THE FACE OF CYDONIA"
(CLICK IMAGES BELOW FOR LARGER VIEWS)
MRO CTX IMAGE & DR. MARK CARLOTTO'S SFSX PROGRAM RENDERING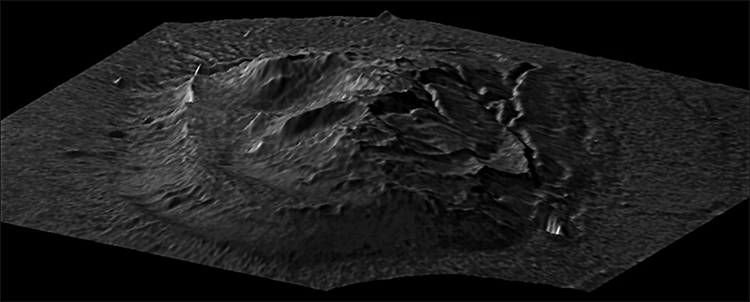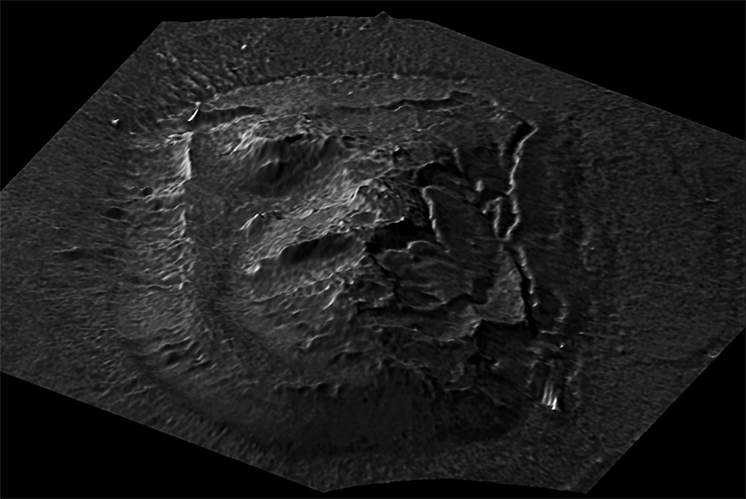 WATCH VIDEO BELOW:
The Face Of Mars - Perspectives:
FREAK... OF NATURE?!

THE FACE OF ACIDALIA:
WATCH VIDEO FULL SCREEN VIEW!

PERHAPS THE MOST INTRIGUING HUMAN LIKE FACE FOUND ON MARS
WATCH VIDEO FILL SCREEEN VIEW

COOL MARS FINDS:
CLICK IMAGE BELOW FOR FULL SIZE VIEW OF:
THE FACE AT CYDONIA MARS EXPRESS IMAGE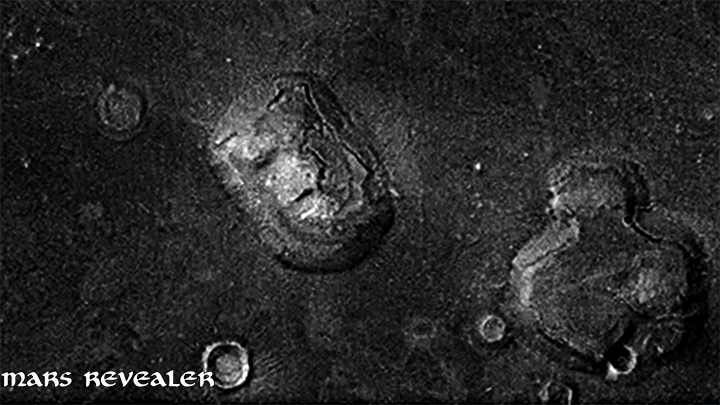 ANOTHER FACE OF MARS PYRAMID FOUND: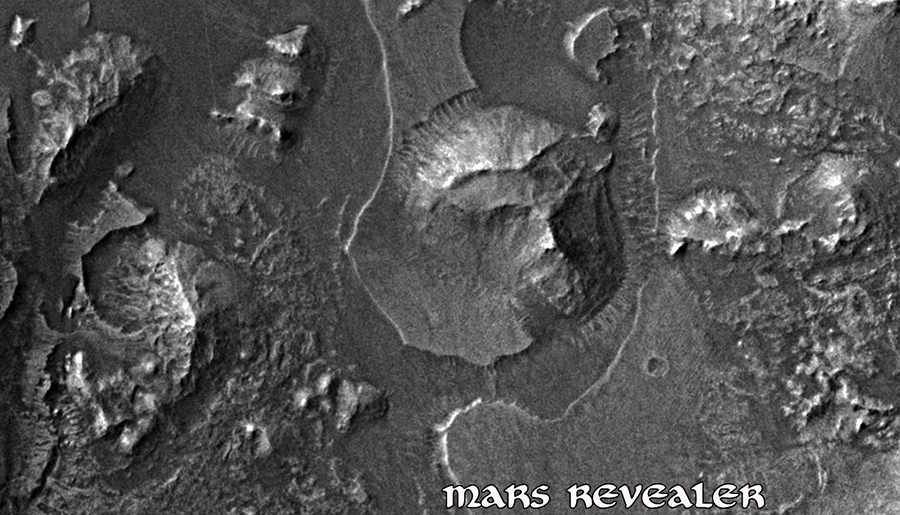 VIKING ORBITER IMAGE: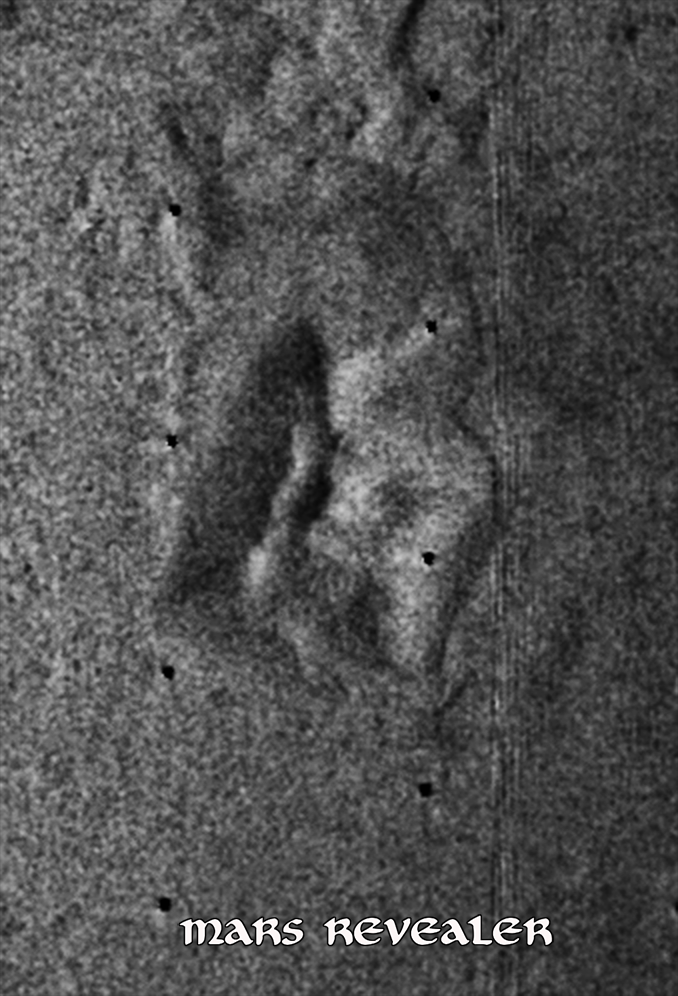 CLICK IMAGE BELOW FOR FULL SIZE VIEW: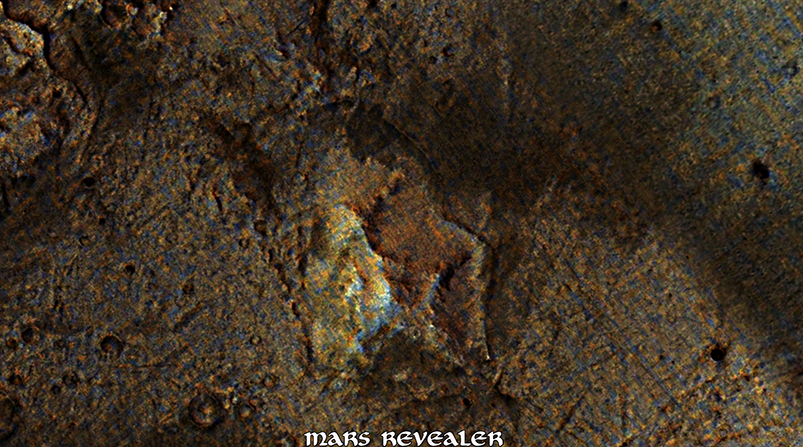 CLICKIMAGE BELOWFOR FULL SIZE VIEW: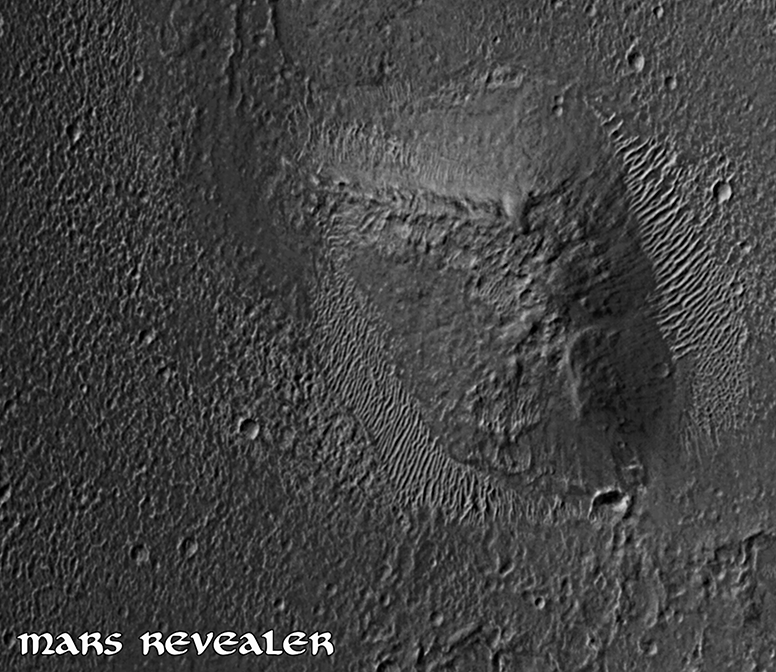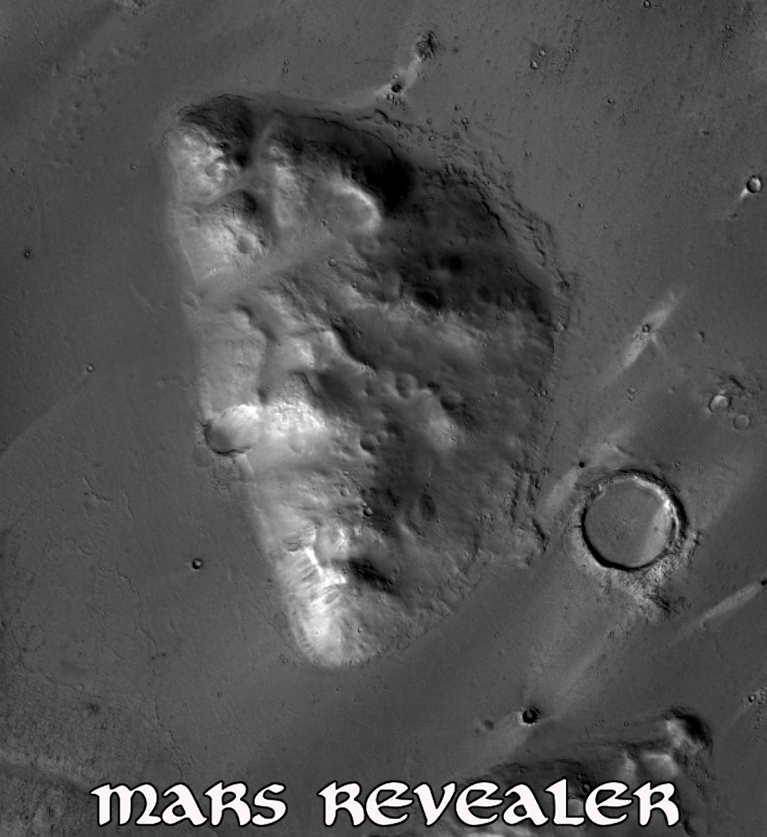 CLICK IMAGE BELOW FOR LARGE SIZE VIEW: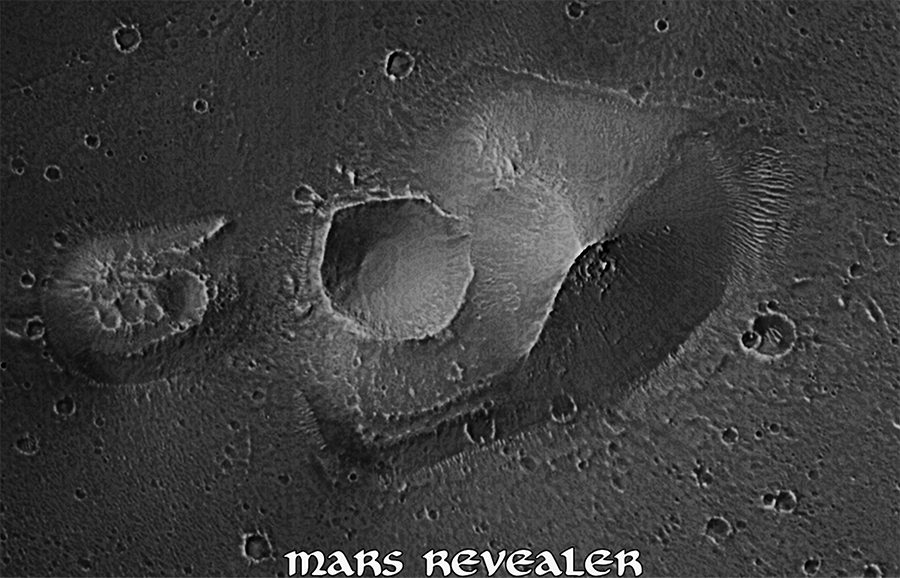 'THE IMPERIAL GUARDIAN' FACE OF MARS
CLICK IMAGE BELOW FOR FULL SIZE VIEW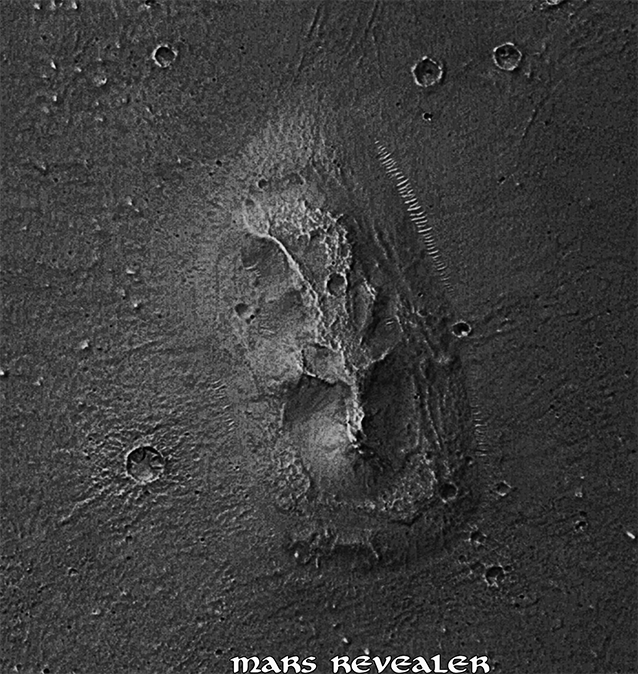 CLICK IMAGE BELOW FOR THE SCREAMER FACE OF MARS AREA LARGE VIEW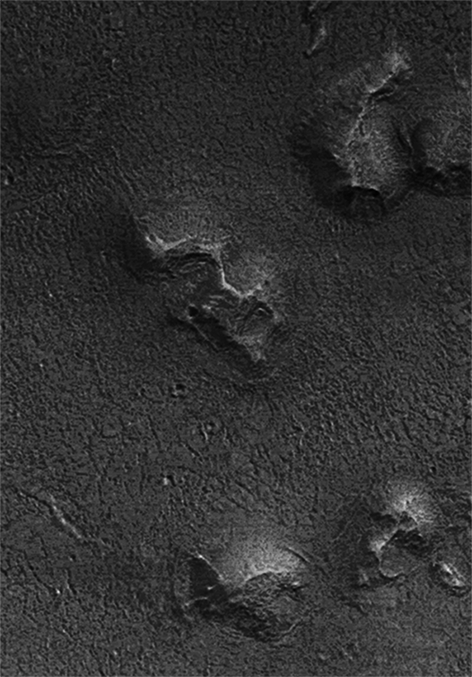 CLICK IMAGE BELOW FOR LARGE SIZE WITH SURROUNDING AREA FEATURES
(LARGE IMAGE ALLOW TIME TO LOAD)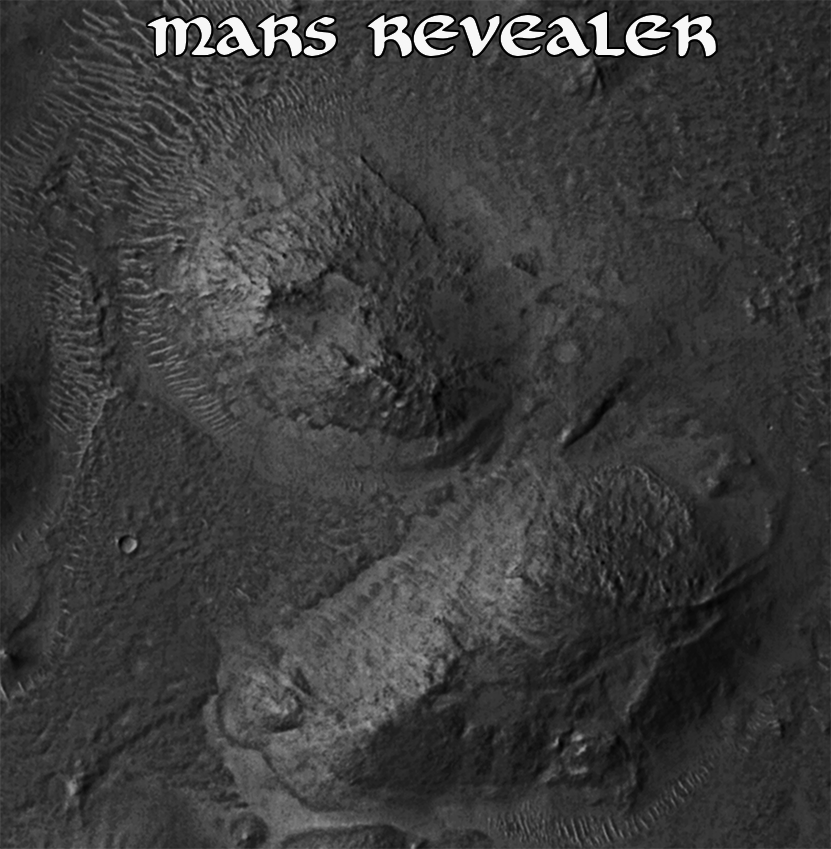 RIDDLE ME THIS... RIDDLE ME THAT... WTF IS UP WITH THAT?
NASA "Waste Water"... (secret image) Dumped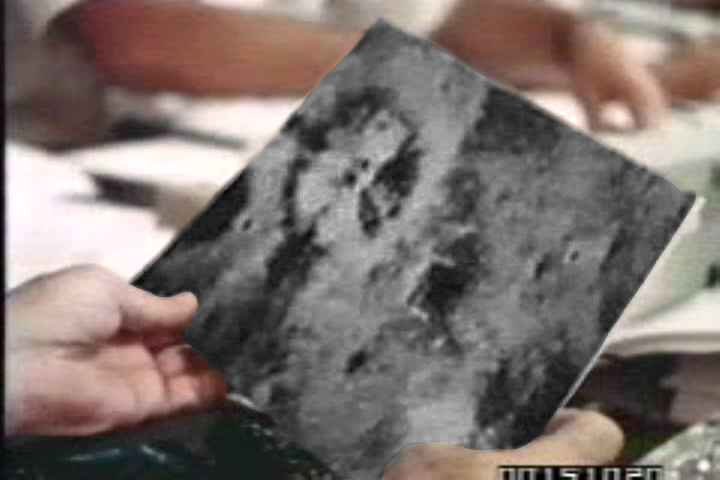 PRESS PLAY TO WATCH:
UFO DIARIES: CYDONIA
1:

2:

3:

4:

5: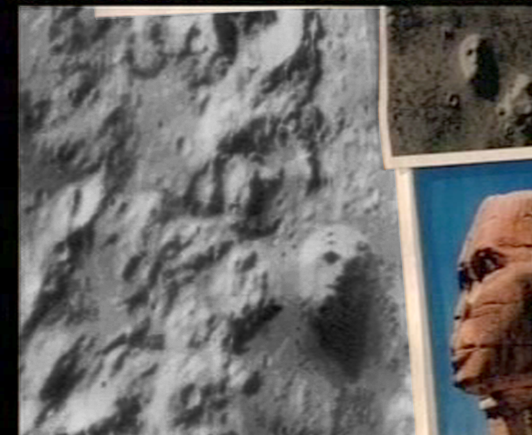 6:

7:

8: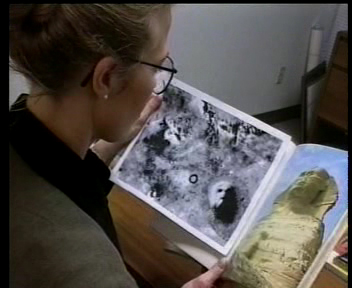 PRELIMINARY REPORT FOR THE UFO DIARIES FACES OF MARS 2007:
BY?.... DR. JOHN BRANDENBURG!
Watch full screen view, view slowly, press pause to read each scene
(Do I hear a nuke going off? ha ha ha)



RAMI BAR IILAN'S COOL MARS FINDS:
CLICK IMAGES BELOW TO GO TO RAMI'S FACEBOOK GROUP EXCLUSIVE MARS IMAGES: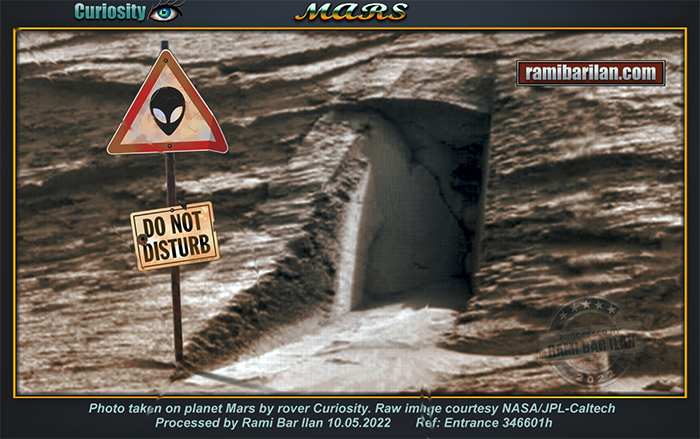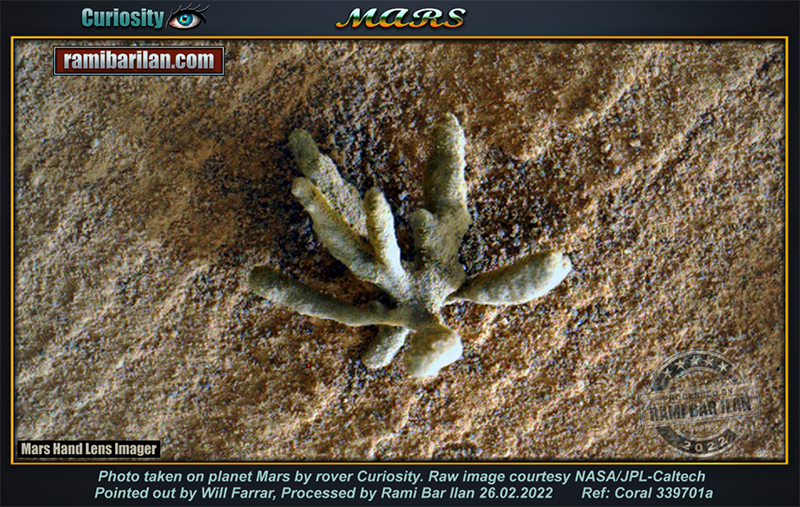 CLICK IMAGES BELOW FOR MARS FACEBOOK GROUPS: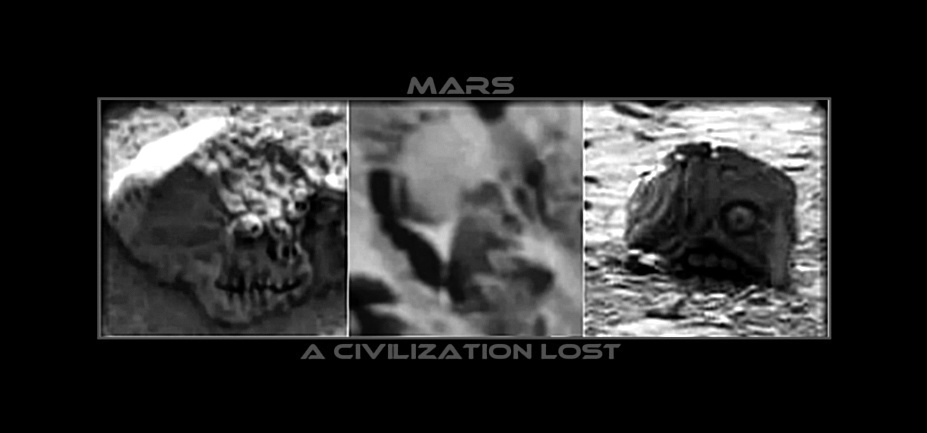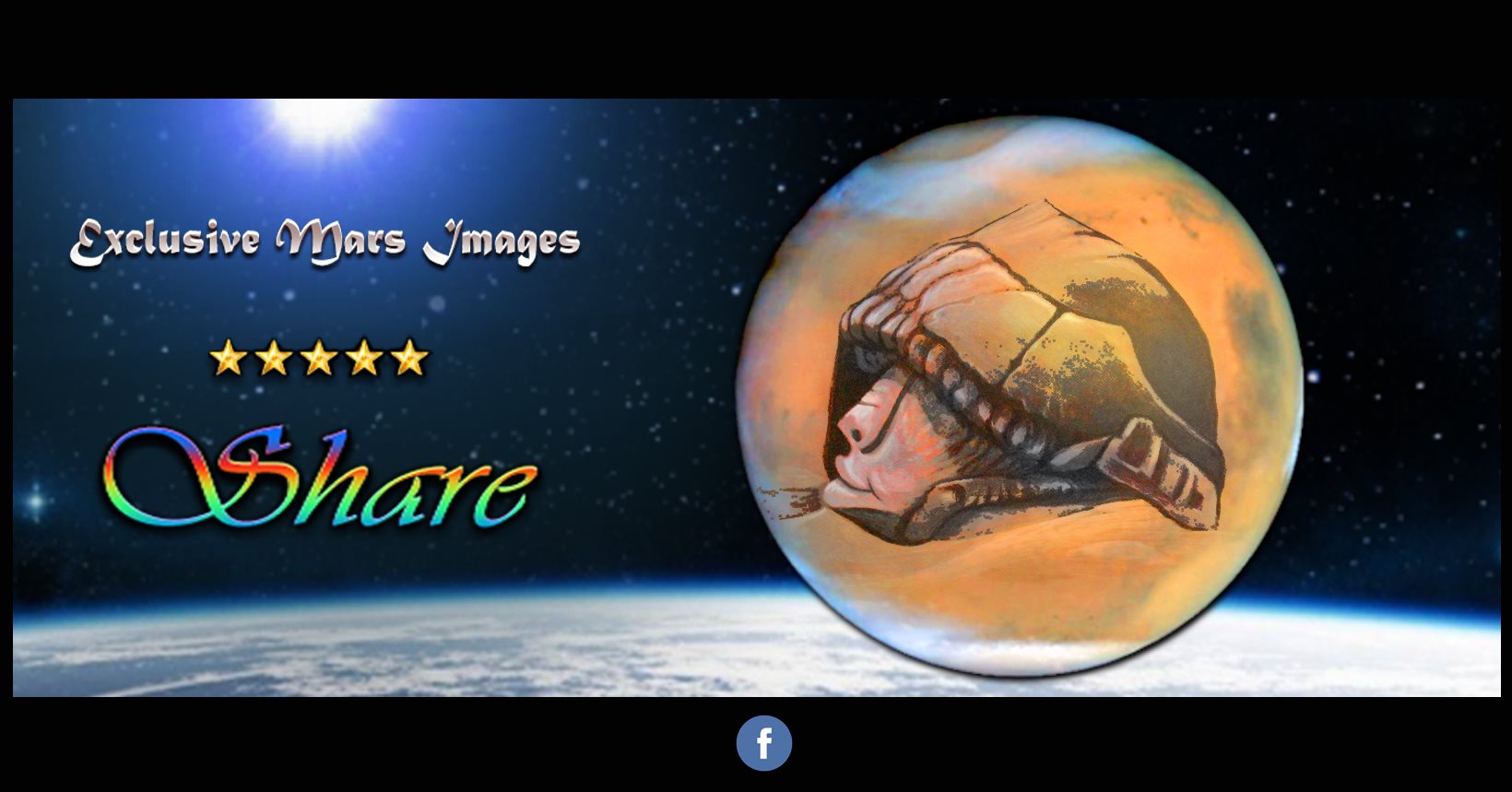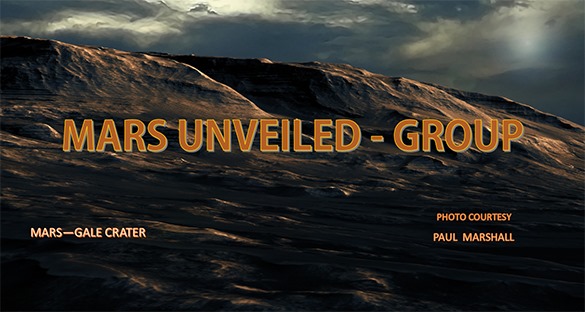 WATCH VIDEO BELOW:
RICHARD HOAGLAND'S
"UNOFFICIAL DISCLOSURE"

BROOKINGS INITIATED IN 1952? WATCH THIS MOVIE!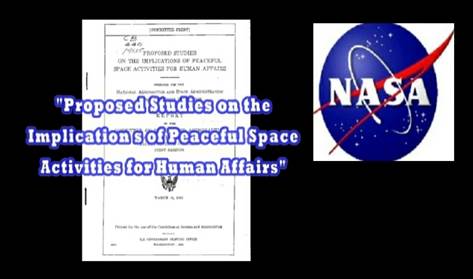 PLEASE SEE 'THE FACE OF CYDONIA'
AS SEEN FROM THE CORRECTLY PROCESSED MRO CTX CAMERA IMAGE.
& CLICK ON IMAGE BELOW FOR THE FACE ON MARS' FULL SIZE IMAGE!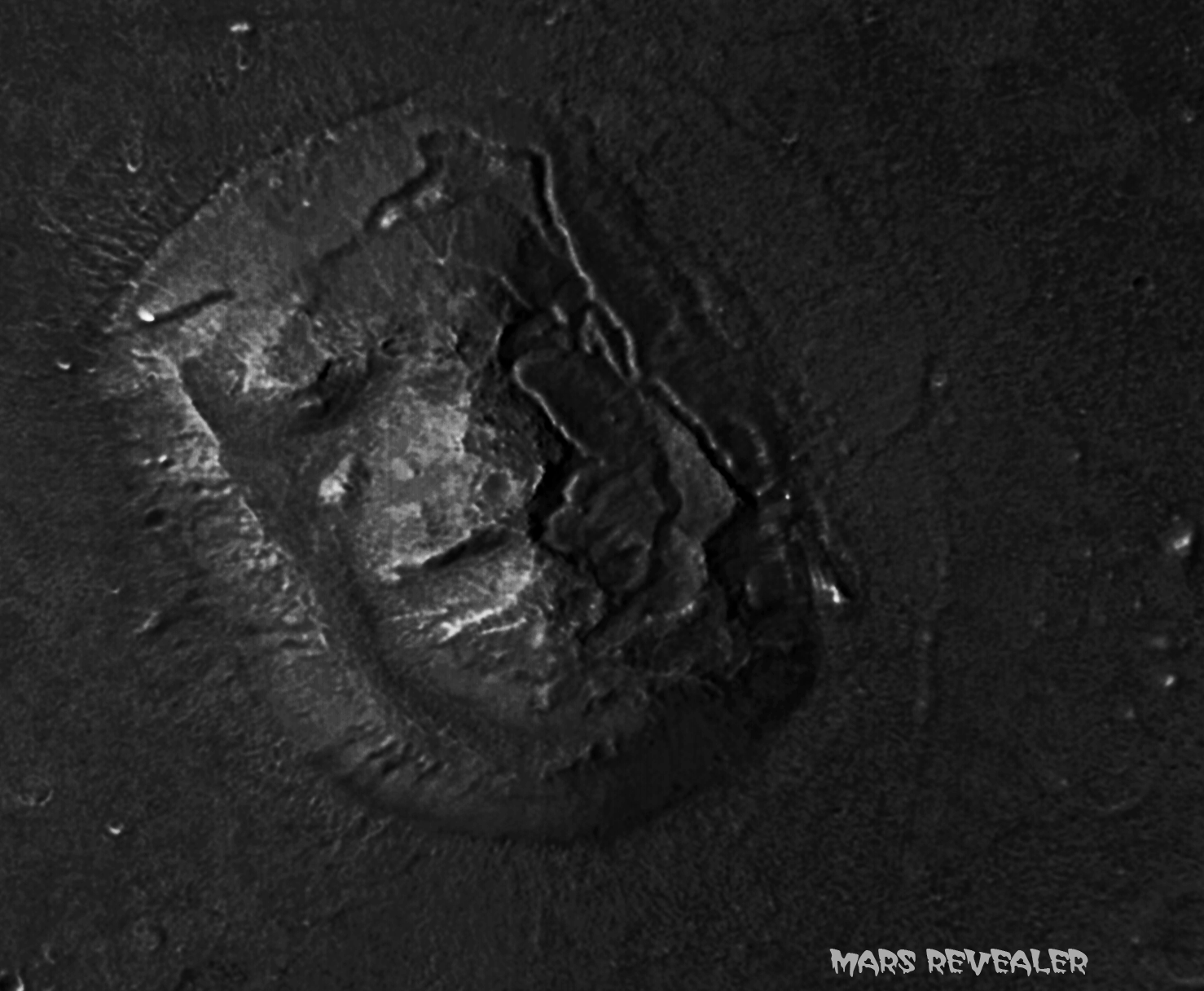 BELOW IMAGE IS HOW NASA REVEALS THE IMAGE TO THE PUBLIC!
PLEASE CLICK IMAGE FOR IMAGE RELEASE PAGE LINK!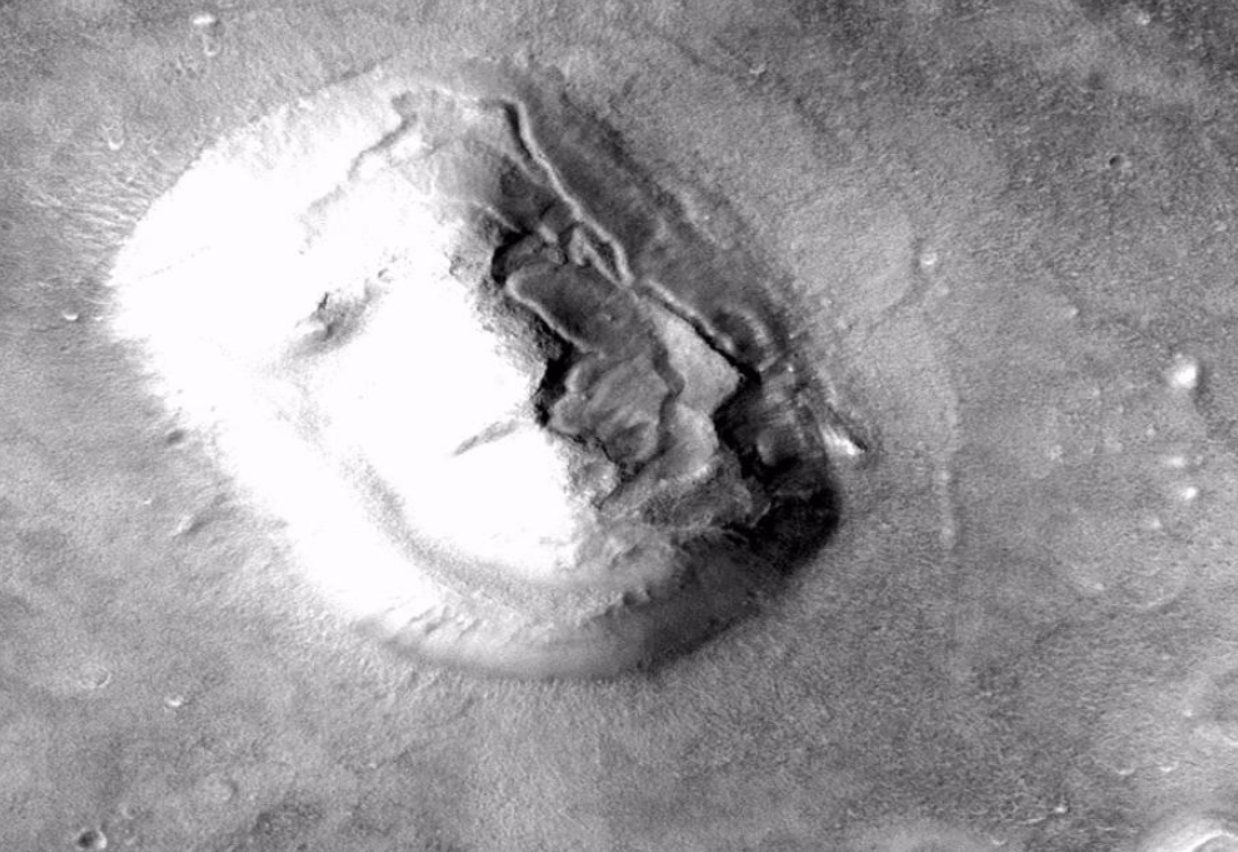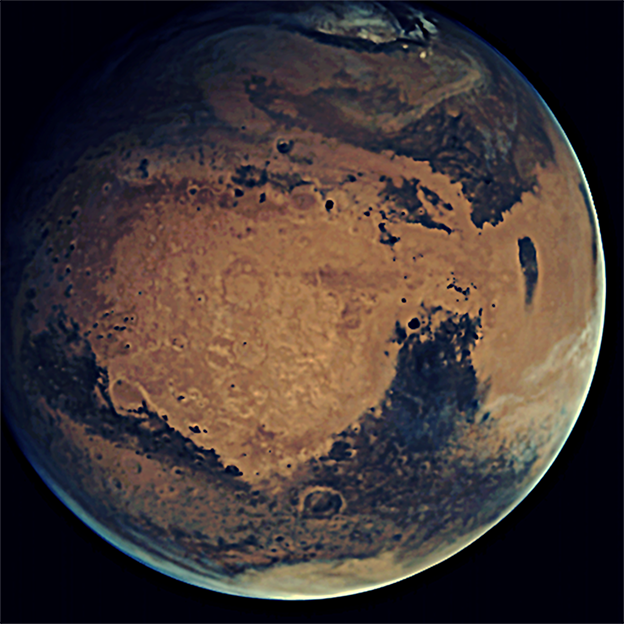 (BELOW: THE FACE OF CYDONIA)